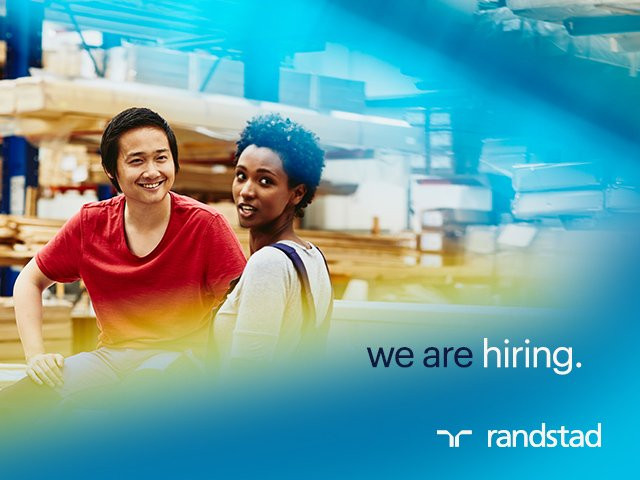 ** JOB ALERT **
Are you looking for a opportunity with well known company. Our client is a Canadian leader in meat production and manufacturing. Are you a PR/Citizen/WP holder and looking full guaranteed hours and for the long term. Randstad is hiring warehouse packagers for Maple Leaf located at Lagimodiere Blvd, Winnipeg
Variety of shifts are available:
* Morning
* Afternoon
* Nights
Pay Rate-
* $15.50 per hour
* Off shift premium of $0.45 per hour for shifts that fall between 3:00 PM and 7:00 AM
Apply Now >> Be Interviewed >> Start Next Week
Apply Now directly or send your resume to Komalpreet.Kaur@randstad.ca or call at 905-460-4766.
Advantages
You will be entitled for-
* Weekly Pay (Direct Deposit)
* Permanent Full time job
* Long term stability
* Referral Bonuses in place of active team member
* Excellent company paid benefits
* Variety of shifts available.
* Huge Career Opportunities
Responsibilities
You have to but not limited to-
* Sort, pack, crate and package materials and products
* Assist machine operators, assemblers and other workers
* Check and weigh materials and products
* Transport raw materials, finished products and equipment throughout plant manually or using powered equipment
* Visual quality checks of product against customer and internal specifications (Including foreign materials and weight checks)
* Trim, cut and de-bone various cuts of pork
* Other tasks assigned
Qualifications
You must be-
* Double vaccinated
* Comfortable working in refrigerated environment
* Legally eligible to work in Canada for full time roles
* Able to read, write and communicate in English
* Must lift upto 50lbs
Summary
How to Apply?
1. Apply directly to the job posting.
2. Send your resume to komalpreet.kaur@randstad.ca
3 Call or text at 905-460-4766.
There will be $100 referral bonus too! Hurry Up
I am happy to connect with you.
Randstad Canada is committed to fostering a workforce reflective of all peoples of Canada. As a result, we are committed to developing and implementing strategies to increase the equity, diversity and inclusion within the workplace by examining our internal policies, practices, and systems throughout the entire lifecycle of our workforce, including its recruitment, retention and advancement for all employees. In addition to our deep commitment to respecting human rights, we are dedicated to positive actions to affect change to ensure everyone has full participation in the workforce free from any barriers, systemic or otherwise, especially equity-seeking groups who are usually underrepresented in Canada's workforce, including those who identify as women or non-binary/gender non-conforming; Indigenous or Aboriginal Peoples; persons with disabilities (visible or invisible) and; members of visible minorities, racialized groups and the LGBTQ2+ community.
Randstad Canada is committed to creating and maintaining an inclusive and accessible workplace for all its candidates and employees by supporting their accessibility and accommodation needs throughout the employment lifecycle. We ask that all job applications please identify any accommodation requirements by sending an email to accessibility@randstad.ca to ensure their ability to fully participate in the interview process.
___________________
View original article here Source