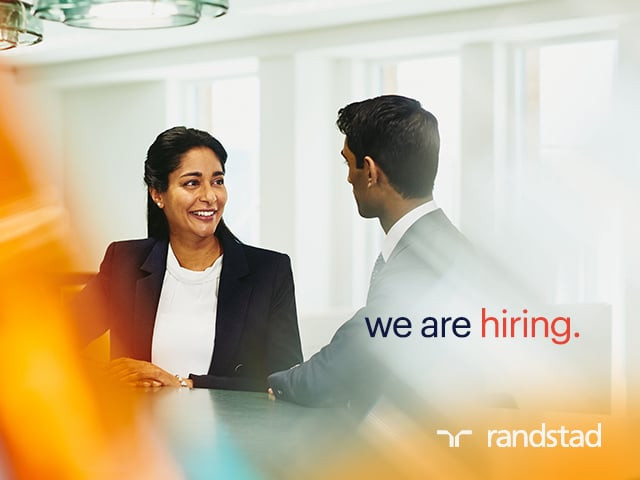 Randstad Staffing is currently looking for an experienced Real Estate Paralegal to join a prestigious law firm in the heart of downtown Winnipeg
Do you have minimum 5 years of experience in Real Estate? Are you very organized, have great attention to detail and the ability to work in a fast-paced environment? Do you thrive under pressure and would like to join an amazing supportive team? Would you like to join one of the cities' top law firms and are looking for a new adventure?
If you answered yes to the previous questions, we would love to hear from you!
Advantages
– Competitive compensation depending on experience
– Monday – Friday daytime hours (WFH opportunity available)
– Great benefits package with 100% of premiums paid by the employer
– Pension plan (after 2 years)
– generous vacation package
– Prestigious law firm with a convenient downtown location
– Great company culture
Responsibilities
– Performing due diligence searches
– Drafting real estate documents (leases, purchases, easements, deeds etc.)
– Preparing legal documents for real estate transactions
– Corresponding with clients, agents and other lawyers
– Assisting in development projects
– Other legal administrative duties as required
Qualifications
– Successful completion of a legal assistant program
– Minimum 5 years of experience in Real Estate ideally as a paralegal
– Ability to work well in a team setting
– Excellent attention to detail outstanding multi-tasking skills
– Ability to work in a fast-paced environment and able to prioritize a heavy workload
– Tech -Savvy: Great understanding of Excel and MS Office and Conveyancer
– Ability to work independently and under minimal supervision
Summary
All information and resumes received will be treated with strict confidentiality!
Ways to apply:
– Apply directly on this site
– Go to our website at www.randstad.ca, create a profile and apply directly
– Email your resume to lena.vincent@randstad.ca and include the title of the position in the subject line.
At this time we are no longer accepting walk-in candidates to our office as it is closed due to COVID-19. We appreciate your understanding and look forward to hearing from you soon!
We thank all applicants for their interest in this position and only those selected for interviews will be contacted.
Randstad Canada is committed to fostering a workforce reflective of all peoples of Canada. As a result, we are committed to developing and implementing strategies to increase the equity, diversity and inclusion within the workplace by examining our internal policies, practices, and systems throughout the entire lifecycle of our workforce, including its recruitment, retention and advancement for all employees. In addition to our deep commitment to respecting human rights, we are dedicated to positive actions to affect change to ensure everyone has full participation in the workforce free from any barriers, systemic or otherwise, especially equity-seeking groups who are usually underrepresented in Canada's workforce, including those who identify as women or non-binary/gender non-conforming; Indigenous or Aboriginal Peoples; persons with disabilities (visible or invisible) and; members of visible minorities, racialized groups and the LGBTQ2+ community.
Randstad Canada is committed to creating and maintaining an inclusive and accessible workplace for all its candidates and employees by supporting their accessibility and accommodation needs throughout the employment lifecycle. We ask that all job applications please identify any accommodation requirements by sending an email to accessibility@randstad.ca to ensure their ability to fully participate in the interview process.
___________________
View original article here Source