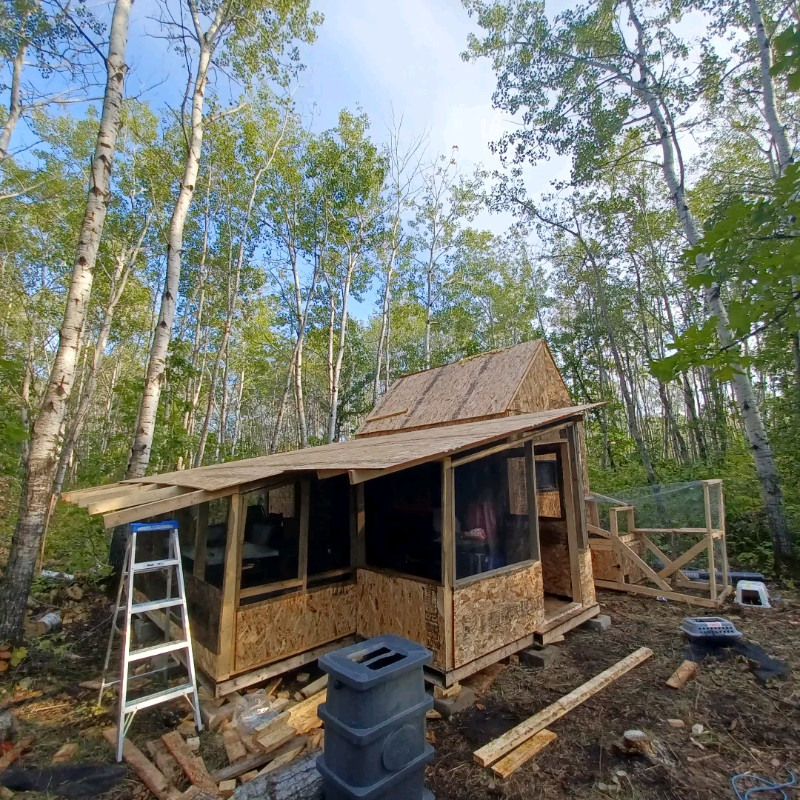 Hi
I am looking for quotes to get a shack shingles. The roof is not the best, but so far it has kept the water out. Osb sheets were not cut right and do not line up smoothly.
Roof has held the weight of a 350 lbs man.
What it needs:
*the peak of the bunk house sawed down as some OSB sticks up, and some spray foam has expanded up (I tried to fix the gaps with spray foam from the inside).
Shingles on the bunk house
Roll roofing on the screened porch
Flashing at all seams.
Gutters possibly on two sides of porch.
Bunk house is 8ft x 12 ft
Screened porch (with enclosed outhouse) is approx 16ft × 13ft give or take.
I do not have a clue about roofing, so I could be wrong on what it needs, but because this is only a bunkhouse to be uses in summer, (no insulation) I am hoping to do the bare minimum to keep it from leaking.
If you feel you are the right person for the job please let me know what you suggest and what you'd charge. Location is approx an hour from Winnipeg.
View original article here Source