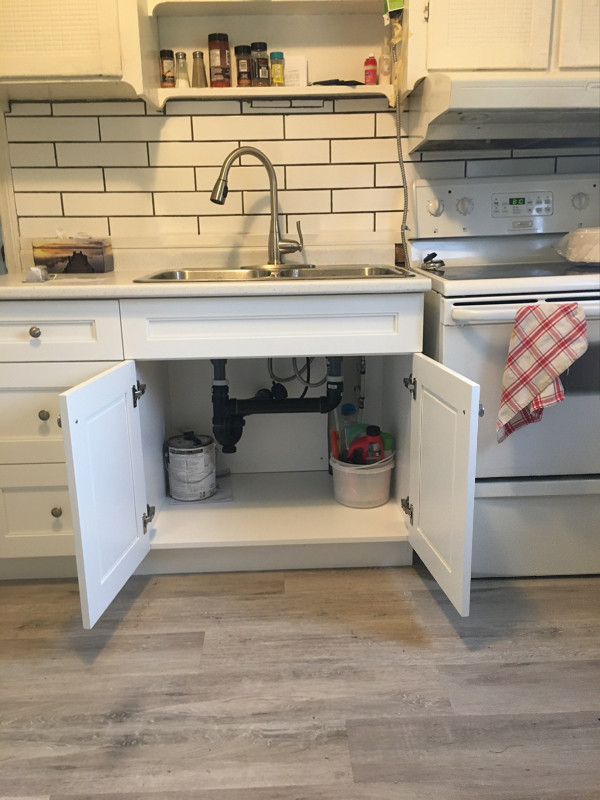 Hey there, my name is Derek, I'm an experienced tradesman, labourer as well as worker in many different fields. I am looking for full time or close to full time employment (30 hours weekly minimum) and am open to starting as soon as needed. My goal is to find a full time job that is indoors completely or is a job that is primarily or largely indoors/ in the vehicle such as with delivery jobs, moving jobs, service jobs where the service is inside like majority of trades service jobs. But I'm open to any type of job inside from warehouse work to trades to stocking not just trades or labour. I am serious about coming on full time and staying on board permanently not just winter if the option is available.
Experience:
Have experience in a multitude of different trades and Job types.
My experience in different areas from Most to least would be: Plumbing, Moving, Landscaping/Lawn Care, Basic Carpentry, Interior Renovations: Demo, Drywall, Painting, Taping/Sanding/Mudding, Bricklaying, Poly/Insulation, Stocking, Custodial/Janitorial Work, Retail Work, Child Care.
About Me:
I am 25 in great shape, have great strength and stamina. I'm a very hard worker and take pride in my work and the final product.I'm a fairly quick learner When I don't know something and open to being taught. I'm friendly and easy to get along with, and good with customers.
I have my PPE( Steel Toes, Hard Hat, Safety Glasses), experienced and good with most hand and power tools.
I have my license and my own vehicle.
Have a +5 Drivers Record and have a clean/ no criminal record.
Have my high school diploma and post secondary certification/accreditation from Red River College.
Availability:
I am available Monday-Sunday, 6 am-8 to 10 Pm latest. Ideally would like 35-45 hours a week but am open to 30-60(or near that) hours a week.
Thanks For Reading, Look Forward To Hearing About Any Fitting Opportunities!
View original article here Source