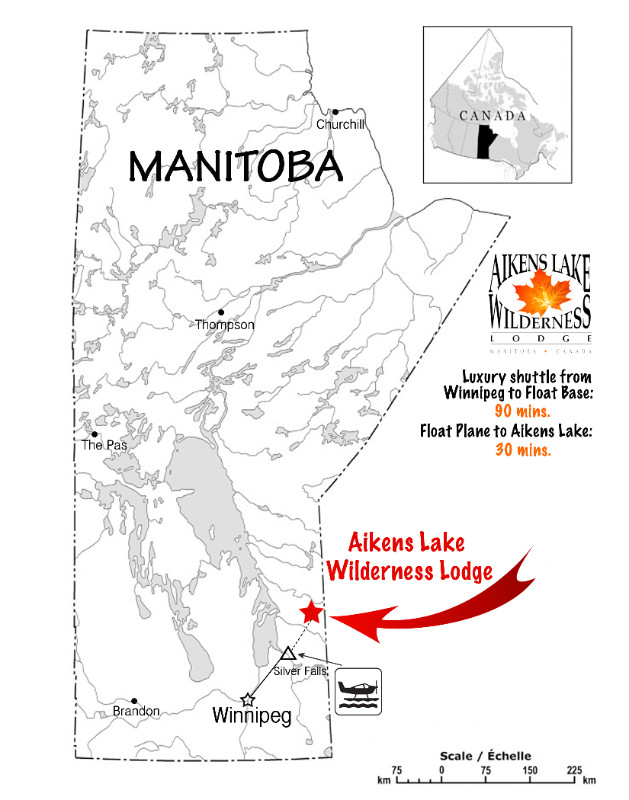 Aikens Lake Wilderness Lodge is accepting applications for the position of Baker (meal prep).
Aikens Lake Wilderness Lodge is a Fly-in Fishing Lodge located in the Atikaki Wilderness Provincial Park in Manitoba. Aikens is one of Manitoba's top walleye lakes. We provide a first-class service, but what distinguishes our staff from other fly-in fishing experiences is the personal service we provide.
We are looking for someone who has a passion for baking, who is highly organized and able to multi-task in a high pace kitchen. Under the direction of management and the chef, the main responsibility of the Baker will be to prepare all baked goods for the guests as well as the staff while ensuring to meet all quotas. He or she must be willing to learn and be taught methods and recipes by management as well as by the Chef. He or she must also be able to follow the dessert menu pre-set by management and Chef.
The Baker's role is also to assist when needed in kitchen prep for meals to be cooked by the Chef. This could include tasks such as chopping vegetables, peeling potatoes and other fruits and vegetables, washing food items to be used for cooking, and slicing food as needed.
The Baker will also prepare dishes such as salads, appetizers or items such as salad dressing or sauces. He or she is responsible for taking food items in and out of the freezer and refrigerator, and making sure the food items are covered and put away. He or she will also have the responsibility of washing the kitchen dishes.
This position is 70% baking, 15% kitchen/food prep and 15% organizing food items in storage/fridge/freezers after food delivery and cleaning various kitchen areas as well as cleaning pots and pans etc.
MAJOR RESPONSIBILITIES
• Responsible for all baking needs (desserts, pastries, cookies, breads, squares and other baked goods) for guests and staff.
• Ensure and provide consistent preparation and the highest caliber presentation, following management and chef's standards.
• Responsible for all salad preparations for guests and staff.
• Meets timing standards
• Assist Chef with food prep if needed
• Assist the Chef in ensuring cleanliness and hygiene is maintained in the various kitchen areas including refrigerators and storerooms.
• Keep workstation clean and organized including fridge, freezers, countertops.
• Keep overproduction and food waste to a minimum.
• Ensure that all food products are handled, stored, prepared and served safely in accordance to all legislated Food Safety guidelines.
EXPERIENCE
• Previous baking and kitchen experience would be an asset
• Knowledge of food handling and sanitation standards
The successful applicant will be flown in to Aikens Lake at the beginning of the term (mid May), and out at the end of the term (end of August).
Aikens Lake provides free housing, all meals and free internet for our employees. Employees are housed in shared cabins/rooms. Our staff accommodations are very comfortable and some of the best in the industry. Meals are hearty, plentiful and delicious. Our Chef takes pride in providing our staff with healthy meals.
Are you looking for an opportunity to work in a kitchen? Do you love baking? You might want to consider our Baker position. What a great opportunity this could be for you to be a baker with an opportunity to be creative all while enjoying a remote setting! If you love having fun at work and being passionate about your job, have a great personality and love the outdoors this might be the position for you!
Please send your resume to julie@aikenslake.com. Only those chosen for interviews will be contacted.
www.aikenslake.com
View original article here Source