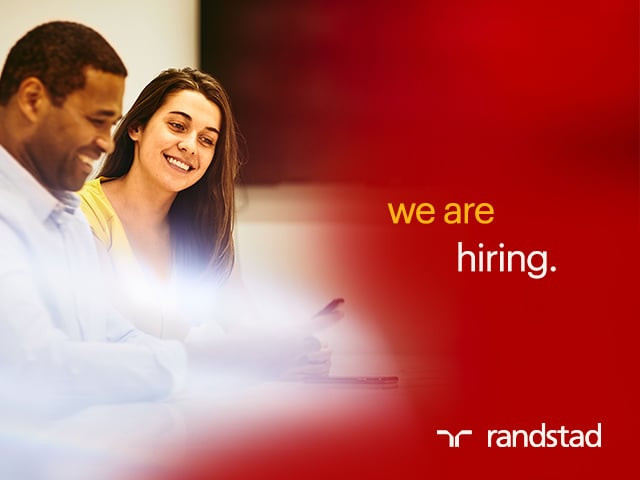 We are seeking an experienced Utilities Electrical Engineer to oversee the development, operation and maintenance of our clients high voltage distribution system including short- and long-range planning of electrical utilities infrastructure and engineering, design and maintenance of electrical transmission and distribution (69kV and 12.5kV) assets. They will also lead the planning of major capital, cyclical and preventative maintenance programs and develop business models.
Advantages
– Excellent compensation and benefits
– Opportunities for career advancement
Responsibilities
-Provides senior engineering leadership and management for professional staff and consultants, including planning, design engineering, estimation, scheduling and coordination for medium voltage electrical distribution projects. Projects may include underground cabling networks, unit substation installations/replacements, protection and control systems upgrades, SCADA system upgrades and energy metering installations.
-Works closely with the Manager, Electrical Utilities to provide short- and long-range utility system planning to accommodate campus electrical load growth and increase network resiliency.
-Creates and provides engineering direction for the 5-year Capital Plan and 30-year infrastructure plan for electrical system renewal and expansion. Audits existing electrical utility assets and prioritizes infrastructure renewal following utility best practices.
-Develops projections for electrical consumption, costs, revenue generation, and prepares reports which analyze performance.
-Creates and manages policies, procedures, and standards of practice for Emergency Response Plans for all electrical utility distribution systems.
-Performs system event reports annually or as needed including, but not limited to power outages, power quality events, building performance metrics, equipment failure analysis.
-Researches new and emergent technologies for electrical distribution, protection, control, SCADA and metering systems and provides technical guidance to the electrical utility team.
-Acts as a subject matter expert on existing electrical utility distribution systems and provides technical support and guidance to the electrical utility team as well as key stakeholders.
-Develops specifications to tender contract work and administers such contracts, including both service and construction types. Reviews and evaluates tender submissions.
-Provides professional engineering services for in-house designs by Energy & Water Services on infrastructure replacement or improvement projects.
May act as the Class A Field Safety Representative for Energy & Water Services' Electrical Operating Permit as well as installation permits. Liaises with Building Operations Field Safety Representative. Communicates directly with Provincial regulators regarding electrical operating concerns or deviations from codes and standards.
-Ensures a high standard of quality control for all external and in-house medium voltage and electrical utility service projects and that all appropriate codes, regulations, and safety standards are adhered to.
Performs electrical system modelling updates and reports. Performs electrical arc flash analysis and device coordination studies using ETAP software. With modelling, performs electrical load forecast analysis for both short term and long-term scenarios.
-Creates executive presentations from engineering studies, data analysis, statistics and site investigations using Microsoft Word, Excel and PowerPoint software.
-Provides technical consultation and oversight for numerous stakeholders and consultants to plan and review new projects during all phases of development, design and construction, ensuring projects are efficiently coordinated and timely executed to meet technical requirements. Reviews commissioning documents of new projects and provides peer review of all project documentation related to electrical utilities.
-Provides peer review of Design, Building Permit, Tender applications by development professionals on behalf of the university to ensure lowest Total Cost of Ownership.
-Oversees the design and installation of electrical civil infrastructure including duct banks, manholes, ground grids and transformer pads.
-Provides leadership with diplomatic skills to ensure the department and university's best interest during design, construction and commissioning reviews.
-Administers and updates internal Technical Guidelines pertaining to high voltage and electrical utility systems and infrastructure.
-May act in place of the Manager, Electrical Utilities during their absence. May provide direct and indirect supervision of multiple professional and skilled trades staff.
-On occasion, may be required to work non-standard hours or may be on-call outside of regular working hours.
Qualifications
-Registered as a Professional Electrical Engineer with EGBC. Designation as a Utilities Electrical Engineer is preferred. A minimum of 8 years of engineering (or equivalent) experience including a minimum of 3 years' experience working with medium and high voltage equipment and distribution systems is required.
-Experience in protection and control systems is recommended. Must be competent in project planning, design review, project management and coordination. Strong leadership with the ability to lead a team of professionals and field personnel. Must have the experience and education to obtain a Technical Safety BC FSR Class A certificate within a reasonable timeframe if not held at the time of hire.
-Demonstrated knowledge of applicable electrical acts, regulations, codes, and standards. Ability to determine priorities, meet deadlines and be flexible and adaptable to changes. Strong troubleshooting and problem solving abilities. Strong customer service focus.
-Ability to convey complex concepts to diverse groups. Excellent written and oral communication skills. Skilled at managing multiple stakeholders with differing priorities.
-Working knowledge of Microsoft Office, AutoCAD, electrical modeling software (ETAP, SKM, EasyPower). Ability to learn complex proprietary software for microprocessor-based equipment and systems related to electrical power systems.
-Hold a valid BC driver's license.
Summary
If you would like to be considered for this opportunity please forward your resume via email to Nick Paraskeva | nick.paraskeva@randstad.ca
Randstad Canada is committed to fostering a workforce reflective of all peoples of Canada. As a result, we are committed to developing and implementing strategies to increase the equity, diversity and inclusion within the workplace by examining our internal policies, practices, and systems throughout the entire lifecycle of our workforce, including its recruitment, retention and advancement for all employees. In addition to our deep commitment to respecting human rights, we are dedicated to positive actions to affect change to ensure everyone has full participation in the workforce free from any barriers, systemic or otherwise, especially equity-seeking groups who are usually underrepresented in Canada's workforce, including those who identify as women or non-binary/gender non-conforming; Indigenous or Aboriginal Peoples; persons with disabilities (visible or invisible) and; members of visible minorities, racialized groups and the LGBTQ2+ community.
Randstad Canada is committed to creating and maintaining an inclusive and accessible workplace for all its candidates and employees by supporting their accessibility and accommodation needs throughout the employment lifecycle. We ask that all job applications please identify any accommodation requirements by sending an email to accessibility@randstad.ca to ensure their ability to fully participate in the interview process.
___________________
View original article here Source