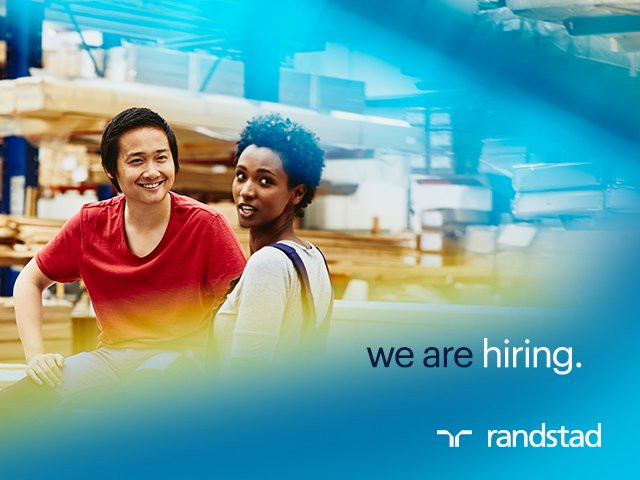 Randstad Canada is currently partnering with our client in Surrey, BC, to help them find employees for their new facility.
We are hiring for Quality Assurance Associates with an employer that deals with retail and grocery products.
Roles are straight shift schedules with opportunity for permanent hire and for career growth as this new facility launches.
Starting wages are $21.98/hr.
We have openings on the following shifts:
– Sundays – Thursdays, 2:30 AM – 11 AM
Advantages
– medical and dental benefits from day one
– potential for skilled trade apprentices to complete hours
– weekly pay
– immediate starts available
Responsibilities
– working in room, refrigerated, and freezer temperatures
– lifting between 5 – 50 lbs on a regular basis
– using RF scanners
– operating forklift equipment (in-house training and certification provided)
– using Microsoft Office Suite
Qualifications
– experience with Microsoft Office Suite
– ability to climb ladders
– must be comfortable working at heights (you will be trained to use forklifts that elevate the operator several stories)
– comfort with light to heavy lifting
Summary
Apply today to start next week!
For more details on how to apply, please complete your registration for this opportunity here!
Randstad Canada is committed to fostering a workforce reflective of all peoples of Canada. As a result, we are committed to developing and implementing strategies to increase the equity, diversity and inclusion within the workplace by examining our internal policies, practices, and systems throughout the entire lifecycle of our workforce, including its recruitment, retention and advancement for all employees. In addition to our deep commitment to respecting human rights, we are dedicated to positive actions to affect change to ensure everyone has full participation in the workforce free from any barriers, systemic or otherwise, especially equity-seeking groups who are usually underrepresented in Canada's workforce, including those who identify as women or non-binary/gender non-conforming; Indigenous or Aboriginal Peoples; persons with disabilities (visible or invisible) and; members of visible minorities, racialized groups and the LGBTQ2+ community.
Randstad Canada is committed to creating and maintaining an inclusive and accessible workplace for all its candidates and employees by supporting their accessibility and accommodation needs throughout the employment lifecycle. We ask that all job applications please identify any accommodation requirements by sending an email to accessibility@randstad.ca to ensure their ability to fully participate in the interview process.
___________________
View original article here Source