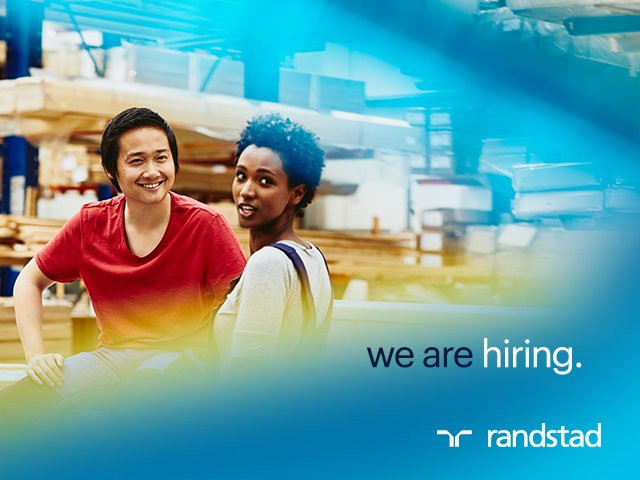 We have a great opportunity in for you! Are you looking to work as a Production Worker! We are looking for motivated individuals seeking growth opportunities in Richmond, BC
As a production worker, you will be working in a team to ensure the uninterrupted movement of transporting washed produce to dryers and from dryers into barrels and totes. This position contributes significantly to the overall production. A good fit for this position would be someone who is physically capable for lifting 50 lbs on a consistent basis in a efficient manner. If you are seeking a long term position and looking to gain experience in production, please apply now and we will be in touch with you asap for an interview!
Location: Richmond BC
Full Time Position
Shift time: Monday – Friday 8:30 AM – 5:00 PM
Public transit friendly!
Steel toe boots are required.
If this sounds like a great fit for you, please send your resume or refer a friend today!
Advantages
– Comprehensive benefits after probationary period
– Good starting wage for new or growing production workers
– Location is transit accessible
– Opportunities for growth
– Ideal shift time
– 4% vacation pay
Responsibilities
– Frequently lift 50-60 lbs
– Loading/unloading at different levels (e.g. below waist to above shoulder)
– Able to work in a wet environment
– Transport washed product into and from dryers via barrels and totes
Qualifications
– Reading and writing in English is an asset; translation in Tagalog, Punjabi, Hindi, Mandarin, Cantonese is available during training
– Physical ability to lift weight up to 50 lbs
– Work with sanitizing chemicals (e.g. chlorine and sulfide)
– Comfortable working in a wet and cold environment
– Able to work in a fast paced environment
Summary
If this sounds like the perfect job opportunity for you, send us your resume or refer a friend and we will contact you shortly to book an interview time!
We are also accepting referrals and offer a bonus that will put extra cash into your pocket just for helping someone find work!- Ask us about our referral program to learn more.
How do you apply?
Just send me your resume and I will handle the rest;
Aileen @ aileen.feria@randstad.ca
If this is not the job for you, but your are still looking for work, we have more opportunities available in your area!! Pease visit the link below,
https://www.randstad.ca/job-seeker/explore-sectors/
Randstad Canada is committed to fostering a workforce reflective of all peoples of Canada. As a result, we are committed to developing and implementing strategies to increase the equity, diversity and inclusion within the workplace by examining our internal policies, practices, and systems throughout the entire lifecycle of our workforce, including its recruitment, retention and advancement for all employees. In addition to our deep commitment to respecting human rights, we are dedicated to positive actions to affect change to ensure everyone has full participation in the workforce free from any barriers, systemic or otherwise, especially equity-seeking groups who are usually underrepresented in Canada's workforce, including those who identify as women or non-binary/gender non-conforming; Indigenous or Aboriginal Peoples; persons with disabilities (visible or invisible) and; members of visible minorities, racialized groups and the LGBTQ2+ community.
Randstad Canada is committed to creating and maintaining an inclusive and accessible workplace for all its candidates and employees by supporting their accessibility and accommodation needs throughout the employment lifecycle. We ask that all job applications please identify any accommodation requirements by sending an email to accessibility@randstad.ca to ensure their ability to fully participate in the interview process.
___________________
View original article here Source