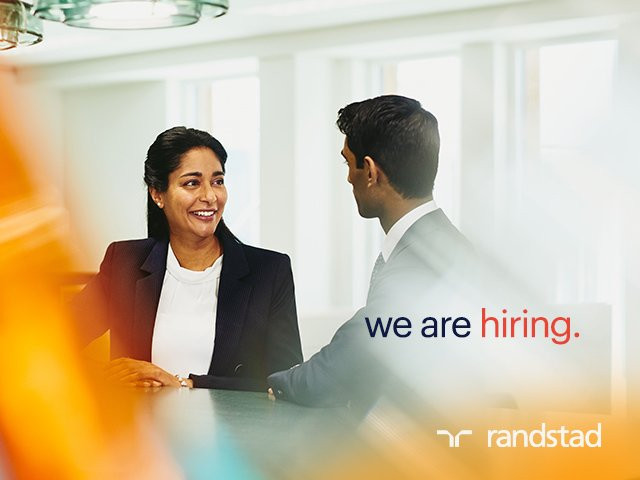 We are ALWAYS looking for healthcare heroes to support pharmacy service delivery in community settings with large chains and independent pharmacies in rural locations throughout British Columbia (including Vancouver Island). Interested in making a difference and being an integral part of the local healthcare team? We are here to support you in making that dream a reality. As far as compensation is concerned, what it would take to get you there and ensure you'd remain committed to supporting the community for a minimum of two years? We will work with the hiring and talent teams to support a win-win job offer provided you meet all requirements and are offered a full time permanent or full-time contract (we are also open to considering candidates who are seeking a one-year contract if two years is too much for you to commit to at this time) – let's talk! 905.302.6450 – ask for Jennifer or Quinn
Randstad Canada's Healthcare Division is currently supporting corporate, retail pharmacies in various areas of BC including the Okanagan, Vancouver Island, Interior and Downtown Vancouver with their searches for Full Time, Permanent Staff Pharmacists and Pharmacy Managers who will provide service excellence and build strong relationships within the communities where roles are open. This healthcare professional will support patient care and service excellence while developing a career with an organization that offers incredible potential! We work with corporate community and independent community pharmacies across the country so if you have a preference, let us know!
All pharmacies we support offer full scope of services and offer outstanding career options. Compensation programs are highly competitive – call to discuss what you're after to make this happen! Signing bonuses, retention bonuses, relocation support and more – some pharmacies pay overtime (for Pharmacy Managers as well). You must be legally entitled to work in Canada, able to meet the hiring company's vaccination policy and a licensed Pharmacist in Canada or a registered Intern with a College of Pharmacy in Canada (intern-to-Pharmacist roles are also available across the country).
Can you envision being in a smaller community (that still has access to everything you need – including other local pharmacies in town/closeby) for a minimum of one full year before considering a transfer elsewhere, as we are looking for someone who is keen on building patient relationships in the community on a long-term basis? Then we are excited to talk to you – call and apply today! 905.302.6450
2022 GRADS AND NEW LICENSEES ARE WELCOME TO APPLY – yes, offers can be extended prior to license confirmation – any offer letter would simply be conditional upon your successful achievement of licensure.
Advantages
– Full time, permanent roles of an estimated 37.5 – 40 hours per week or more where overtime is an option (overtime is paid by most pharmacies we work with – we can discuss locations and rates with you case-by-case)
– Pharmacies are open 7 days per week – open availability is required (no midnight shifts in any stores)
– Roles are all paid hourly (not salaried) as a direct-hire employee of the organizations, only
– Bonus potential including signing, retention and annual bonus all as per company policy
Other benefits may include (company-dependent – let's talk each opportunity through for all locales you are open to!):
– Relocation support as per company policy
– Benefits as of day one
– DPSP and stock ownership program for some locations (we can discuss with you)
– Paid license and insurance fees
– Employee discounts
– Continuing education opportunities per company policy
– Competitive vacation entitlement and other paid time off per quarter as per company policy
– Collaborative team and senior leadership and access to resources to support your success!
Responsibilities
– Providing service beyond expectations for patients and customers of the pharmacy and OTC sections
– Overseeing the work of Assistants and supporting service excellence by leveraging teamwork
– Ensuring corporate standards are followed and making sure the pharmacy operates in compliance with company and legislative requirements
– Supporting excellence in all areas of pharmacy operation from people to inventory, health & safety, workflow, and support of the attainment of financial goals through leveraging expanded scope opportunities in a non-quota based environment
– Other duties as required
Qualifications
– Must possess a full Pharmacist license in any province in Canada and be in good standing, with current licensing in the province where this role is located or eligibility to have license in place within a short and clearly defined period of time
– Injection certification required
– Must be legally entitled to work in Canada
– Must be able to meet vaccination requirements as per hiring company policy
– Two supervisory references must be able to be called as part of the recruitment process – this is non-negotiable (reference contacts do not need to appear on resume but may be requested at some point in the process).
Summary
Qualified, available and interested candidates are encouraged click "apply" on this page and submit an application via Randstad Canada's confidential career portal. We thank all applicants, but only those selected for interviews will be contacted immediately.
Randstad Canada and the organizations we recruit for value diversity and are equal opportunity employers. We are committed to providing accommodations for applicants, upon request, at any stage of the recruitment process in accordance with relevant provincial accessibility legislation and Human Rights Code(s). All applicants must make their requirements known when contacted.
We appreciate your application and thank you for your interest!
————————————————————————————
Meet Randstad Healthcare:
Randstad Canada's Healthcare Division recruits for administrative, patient support, clinical, supervisory and managerial talent on behalf of healthcare facilities and settings. Administrative and patient support roles may be temporary or permanent in nature, whereas the majority of clinical, supervisory and management roles our division recruits for are full-time and permanent in nature. Clinical and management roles are supported by our Central (Ontario) Clinical & Management team. Administrative and patient support roles in the GTA are supported by our Non-Clinical Healthcare recruitment experts based out of Mississauga.
The types of healthcare settings we support include, but are not limited to, hospitals, clinics of various types (including allied health clinics and medical/surgical clinics), digital health companies, specialty and retail pharmacies, health and medical devices companies, NFPs and health charities, senior living facilities and related. We support progressive employers in a variety of professional healthcare practice settings who are looking for fantastic healthcare-educated and experienced candidates like you!
All communication is strictly confidential – we treat your personal information, and your confidential job search overall, with a great deal of respect.
There is absolutely no cost whatsoever for job seekers to use our services. We are hired by companies to help facilitate the recruitment and selection process and support candidates as they look to find rewarding work that can carry them forward – human forward. Watch this video to learn what we mean by "human forward:" https://www.youtube.com/watch?v=1cObQpA9sA0
Our involvement in the direct-hire recruitment process does not affect candidate compensation in any way.
Why apply for this opportunity via Randstad Canada – what is the process?
When you apply for a career opportunity via Randstad Healthcare and you are selected to move ahead in the selection process, we will discuss the role with you prior to presenting your information to our client, to determine whether or not the role suits your needs on various levels. If there is a good fit between our client's requirements and your background, and your career path/company culture 'likes,' then we will professionally represent your profile directly to the hiring manager. We help manage the recruitment process. We will get you timely feedback concerning your application so you know where you stand. If hired, you are our client's employee from day one. Our involvement does not affect compensation in any way.
Thank you for your interest in this opportunity, and for taking the time to learn about Randstad Healthcare's professional recruitment services! We look forward to reviewing your application.
We ask that you kindly submit any resumes/applications through the career portal exclusively, however, questions about our Healthcare Service offerings are welcome to be directed to Jennifer Andrew, Director, Health Services at jennifer.andrew@randstad.ca
Thank you!
Randstad Canada is committed to fostering a workforce reflective of all peoples of Canada. As a result, we are committed to developing and implementing strategies to increase the equity, diversity and inclusion within the workplace by examining our internal policies, practices, and systems throughout the entire lifecycle of our workforce, including its recruitment, retention and advancement for all employees. In addition to our deep commitment to respecting human rights, we are dedicated to positive actions to affect change to ensure everyone has full participation in the workforce free from any barriers, systemic or otherwise, especially equity-seeking groups who are usually underrepresented in Canada's workforce, including those who identify as women or non-binary/gender non-conforming; Indigenous or Aboriginal Peoples; persons with disabilities (visible or invisible) and; members of visible minorities, racialized groups and the LGBTQ2+ community.
Randstad Canada is committed to creating and maintaining an inclusive and accessible workplace for all its candidates and employees by supporting their accessibility and accommodation needs throughout the employment lifecycle. We ask that all job applications please identify any accommodation requirements by sending an email to accessibility@randstad.ca to ensure their ability to fully participate in the interview process.
___________________
View original article here Source