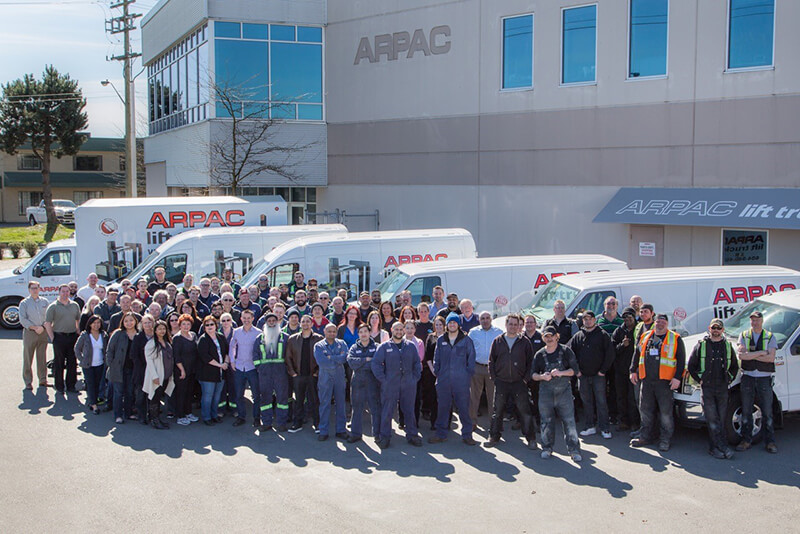 Installer – Delta
Job Summary
Give your career a lift with ARPAC, western Canada's leading provider of material handling equipment and industrial storage solutions for over 40 years. Our expanding company has over 200 employees at our locations in Vancouver, Calgary and Edmonton.
ARPAC is expanding and we need your help! We are currently looking for a racking Installer for our Delta Branch. The ideal candidate has previous related experience, works well independently and as part of a team, and has experience with operating a forklift.
A Typical Day
A Racking Installers day is always full. Every day brings a new challenge and a new environment to work in. Traveling to different customer sites as the projects change, installing a variety of racking systems, problem solving, and working with a great team are all in a day's work. No two days are the same!
Perks
• Competitive wage and benefits
• Extensive extended health benefits package including health, dental, critical illness, life insurance, travel insurance, and more; with premiums paid by Arpac
• Disability benefits package paid by employees
• Extensive in-house training
Requirements
• Valid Class "5" Driver's License and Abstract
• Reliable transportation for variable worksites
• Experience in the industry would be considered an asset
• Forklift certification is considered an asset
• Ability to work independently and unsupervised
• Strong mechanical and spatial aptitude
• Ability to perform heavy lifting occasionally and moderate lifting frequently
• Ability to follow instruction and a strong awareness of surroundings considering safety of self and others
• Knowledge and understanding on how and when to use specific hand/ power tools
Apply Now!
View original article here Source