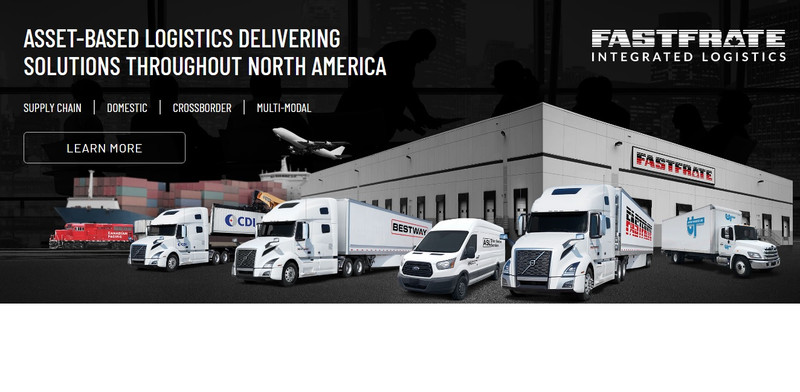 WE ARE HIRING OWNER OPERATORS IN VANCOUVER FOR LINE-HAUL!
**OWNER OPERATORS CAN MAKE UP TO $260K PER YEAR WORKING FULL-TIME WITH US! **
ABOUT US:
CANADA DRAYAGE INC. AN AFFILIATE OF INDUSTRY LEADER FASTFRATE IS ONE OF THE ONLY NATIONAL DRAYAGE COMPANIES IN CANADA AND SERVES MORE RAIL AND PORT LOCATIONS ACROSS CANADA THAN ANY OTHER CONTRACT DRAYAGE PROVIDER.
DETAILS FOR LINE-HAUL OWNER OPERATORS:
AVERAGE GROSS INCOME IS $22K PER MONTH!
PAID BY MILE FSC ON TOP!
HOME DAILY!
FUEL DISCOUNT CARD PROVIDED!
AVERAGING 400 MILES PER DAY!
MONDAY TO FRIDAY (OPTIONAL SATUDAYS AVAILABLE)
10-13 HOUR SHIFTS!
EASY DISPATCH!
* WE MAKE IT EASY AND PROFITABLE TO GROW YOUR BUSINESS WITH US!
REQUIREMENTS:
MUST HAVE OWN INSURANCE AND PLATES
MINIMUM 2 YEARS EXPERIENCE
CLEAN DRIVER'S ABSTRACT AND (CVOR)
MOUNTAIN EXPERIENCE
APPLY TODAY!
FASTFRATE GROUP
1375 KINGSWAY AVENUE
VANCOUVER, BC
V3C 1S2
___________________
Fastfrate Group
View original article here Source