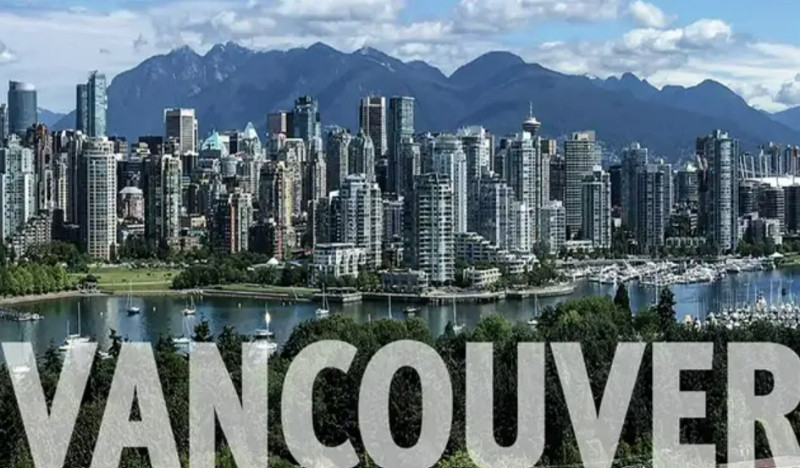 Full Job Description
GLOTG GROUP is currently in a stage of foundational evolution and is looking to recruit the next Chief Executive Officer (CEO) to lead the organization through this future planning. The CEO will work collaboratively with the Board and staff team to advance the mission and vision of GLOTG GROUP, and will support the long-term vitality, relevance and sustainability of the organization. The CEO will provide strong leadership, leading a team of canada, and overall responsibility for strategy, team leadership, human resources, fund development, financial management, and all program design and delivery, ensuring effective and efficient operations.
The CEO role at GLOTG GROUP requires a strategic, visionary leader with demonstrated ability to build and propel an organization, together with team capacity and program delivery. The preferred candidate brings extensive leadership experience gained in either the private, public, or non-profit sectors. Experience in senior functional or general management, client relations/development, consulting, fundraising, and/or sales; has proven client relationship-management experience and skills relevant to this role.
The preferred candidate is an outstanding communicator and proven partnership builder, who will develop and maintain strong relationships with our corporate sponsors, the Government of Canada, and all levels of the education community, as well as GLOTG GROUP stakeholders. Serving as an ambassador of GLOTG GROUP and elevating its profile as a valuable and integral part of the technology community, the ideal candidate is an entrepreneurial leader with proven strategic thinking capacity who has had the experience of successfully scaling or growing an organization. A Master's degree in Business, Adevertisement, or other relevant field, or equivalent combination of relevant experience and advertisement is required. This full-time position will be flexible in terms of location with occasional travel across world.
GLOTG GROUP is committed to building a transparent environment where everyone feels heard, welcomed, and included. We believe Diversity, Inclusion & Belonging are fundamental in our vision to harness the power of technology to create a better and more inclusive future. At GLOTG GROUP we believe that everyone should have the opportunity to learn how to build and not just consume technology.
Providing an accessible and barrier-free environment is a shared effort, and GLOTG GROUP strives as an organization to make accessibility for all a reality. We are committed to giving people with disabilities the same access to our services as others and ensuring a safe, dignified and welcoming environment for all.
GLOTG GROUP is committed to building a transparent environment where everyone feels heard, welcomed, and included. We believe Diversity, Inclusion & Belonging are fundamental in our vision to harness the power of technology to create a better and more inclusive future. At GLOTG GROUP, we believe that everyone should have the opportunity to learn how to build and not just consume technology.
Providing an accessible and barrier-free environment is a shared effort, and GLOTG GROUP strives as an organization to make accessibility for all a reality. We are committed to giving people with disabilities the same access to our services as others and ensuring a safe, dignified and welcoming environment for all.
JOB DUTIES, POSITION DESCRIPTION:
The CEO is responsible for:
Managing the Advertising Corporate strategy and growth of the Companies; (Strategist)
Providing overall leadership for GLOTG GROUP and the Company's subsidiaries; (Operator)
Increasing the Company's financial strength and viability while maintaining the Company's positive image in the community and with our shareholders and corporate partners; (Steward)
The successful CEO will play four diverse and challenging roles. It is of utmost importance that the CEO be a strategist shaping overall strategy and direction, and a catalyst by instilling a strategic approach and mind set throughout the organization to help other parts of the business perform better. The CEO will also collaborate with the CFO as a steward, preserving the assets of the organization by minimizing risk and supporting the CFO's fiduciary and compliance initiatives. The CEO will also lead as an operator ensuring that the business operations are efficient and effective and aligned with the strategic direction established by the BOD.
A Day in the Life of the CEO,
The primary objective of the CEO is to lead the strategy and operations of GLOTG GROUP Company. This role is responsible for guiding strategic decision making to drive strong performance. The CEO will develop and maintain a strong relationship with the chair and hold purposeful meetings with individual board members. The CEO will also promote connections and collaboration between the Board and management keeping the board informed about the business and engaged in supporting its priorities.
You will reinforce and act on a corporate purpose (the "Why?") that involves not just making money but also benefiting clients and communities. This posture, along with a granular approach to prioritizing stakeholder interactions helps you minimize the company's exposure to customer- and stakeholder-related risks, and capitalize on new opportunities.
You will lead the near- and long-term strategic plans and initiatives, and coach managers in the business acumen necessary to lead their lines of business.
You invest time thinking about, articulating, and championing the purpose of GLOTG GROUP as it relates to the big-picture impact of day-to-day business practices.
You take the lead in formulating the company's future direction and support tactical initiatives.
You will be negotiating with Canadian financing institutions, particularly designated organizations, including Venture capital funds、Angel investor groups、Business incubators,attracting capital investment groups and actively establishing boards of directors
You lead and ensure implementation of all marketing plans and activities to attract clients and business opportunities, assess effectiveness of existing marketing programs, and develop and implement marketing plans to increase market penetration.
You strive for industry leadership on defined metrics and develop and monitor department and organization KPI's used to gauge performance in terms of objectives.
You stay in touch with how the work really gets done in the organization by getting out of your office, boardrooms and conference centers to spend time with rank-and-file employees providing mentoring and coaching to develop staff.
You direct the implementation of objectives and operating plans for the Companies and revise the Operating Plan accordingly on an annual basis.
You explicitly manage and provide leadership to all aspects of organization and provide oversight of the company's operations to oversee the execution of strategic plans and initiatives.
In conjunction with the other Companies, you analyze the ads operating results of the Companies and ensure that appropriate steps are taken to correct unsatisfactory conditions.
You ensure coherence across processes and coordinate and compile annual strategy with input from the management team.
You systematically prioritize, proactively schedule, and use interactions with the companies' important external stakeholders to motivate action.
Working with and supporting the other Companies, you ensure that an effective risk operating model, governance structure, and risk culture are in place ensuring the Companies adhere to requirements of regulatory bodies .
You rigorously match hire-value roles with best-fit talent, hiring and supervising training of new employees.
Working in collaboration with the CFO/CCO, you will review and approve the budget for presentation to the Board.
You design, establish, and maintain an organizational structure to effectively accomplish the departments goals and objectives.
You continually look for opportunities to optimize operations and administrative functions.
The CEO will be directly responsible for the day-to-day supervision of direct reporting staff and managers.
In conjunction with the Personnel Committee, you will develop and maintain effective Human Resource policies to support the strategic goals of the Company.
You will perform the annual performance reviews of direct reporting staff and managers and provide disciplinary actions, appointment, employment /or termination of direct reporting staff;
You proactively foster relationships with the board beyond the board meetings and provide support and consultative advice regarding all aspects of corporate and management functions and operations;
You provide regular tracking and monitoring reports to the Board on Strategic Plan initiatives and related performance.
You commit to making a positive big-picture impact and ensure GLOTG GROUP's services are consistent with target market needs while maintaining the unique culture of the Company.
You prioritize stakeholders and proactively shape their views.
Skills Requirements
QUALIFICATIONS, What you bring to GLOTG GROUP:
In prior roles, you have succeeded by leveraging your master degree in Business Administration, Business Management or advertisement and you bring an advanced business acumen and understanding of business strategy mixed with strong analytical and operational skills. You are a seasoned professional with a minimum of 10+ years in a Senior Executive Leadership role.
MBA is preferred; or a diploma in business administration or advertisement management plus a minimum of 10 years' experience in senior leadership position(s); or a suitable combination of education and proven experience manager in the field of internet advertisement development or the advertising services industry.
You are an expert at engaging with people and building alliances to get all the information and support you need to transform business practices that help the company.
You are an expert of business with leading through building trust and transparency throughout the company, and inspiring people to be bold.
You have extensive knowledge, understanding and experience working with/for Indigenous organizations with mandates in business development, economic development or financial services.
You are an expert of education. Especially, you used to be a college teacher, proficient in study abroad, immigration, online education, and understand the thoughts and behavior of modern young generation.
You are a seasoned negotiator.
You are an expert of software and website. You have a growth-oriented mindset with proven operating results.
You are an experienced executive who has worn multiple hats and can both analyze and act with equal ease. You have a strong ability to multitask, rather than being a pure analyst or thinker.
You are an expert of world laws. You have extensive understanding of international business and financial trends both within the company and general market patterns.
You have strong decision-making skills and the determination to see projects through to the end. Able to deliver near-term wins while building towards a larger strategic vision.
You are an expert of financing, equity trading and venture capital funds. You demonstrate a high level of integrity, strong interpersonal skills, the ability to build consensus, and put a strong emphasis on responsibility and accountability.
You anticipate and plan for changes to current organizational policies, practices, systems, etc. needed to move in new strategic directions and to ensure long-term success.
MUST HAVES THAT MAKE YOU GREAT:
You live the brand and corporate values.
You execute like an owner.
Self-awareness, with a desire for constant self-development.
Passionate, energetic, and love a fast-paced, highly collaborative environment.
While you consider yourself a people leader, in previous roles, you have been known to coach and develop your peers and employees.
Attention to detail and strong problem-solving skills.
Strong interpersonal, communication, and presentation skills.
Possess an entrepreneurial spirit and continuously innovates to achieve great results.
Communicates with honesty, empathy, and kindness, and creates the space for others to do the same.
Passion for developing people and teams. Ability to motivate people, assess and develop employee skills.
Organized and ability to work independently on assigned projects. Excellent time management skills with ability to multitask and prioritize work.
Benefits package offered We Offer:
Comprehensive benefits package including extended medical, dental, disability,
Casual dress、Commuter benefits、Company events、Company pension、Employee assistance program、Extended health care、Flextime、Life insurance、On-site parking
Paid time off、Vision care、Wellness program、Work from home etc.
We offer a competitive salary based on experience.
The employee is eligible for performance-based salary increases & bonuses.
Job Types: Full-time, Permanent
Schedule:
8 hour shift
Monday to Friday
About GLOTG
GLOTG GROUP is international national technology organization with the purpose of advancing computer science enterprise. At GLOTG, we believe that digital skills are tools of empowerment. The world is changing, and GLOTG GROUP wants Canada to be ready. We are here to make sure that all people in Canada – particularly women, transgender and beyond binary individuals; racialized people – have access to the knowledge they need to prosper in the digital world.
Address: 10451 Shellbridge Way, Richmond, BC, Canada
Tel: 2368885119
Office website: Https: //www.vancday.com
Salary: 40-50$ CAD Hourly/ Remote or work from home
Language of work: English, if you know Mandarin will be better
The statement:
GLOTG GROUP is an equal opportunity employer. We include everyone. We welcome applications from anyone, including members of visible minorities, women, Indigenous peoples, persons with disabilities, persons of minority sexual orientations and gender identities, and others with the skills and knowledge to productively engage with diverse communities. We are also happy to provide reasonable accommodations throughout the selection process and while working at GLOTG GROUP. If you require support applying online because you are a person with a disability, please contact us. Employees will be required to show proof of full Covid-19 vaccination.
Job Type: Full-time
Salary: From $40.00 per hour
Benefits:
Language training provided
Schedule:
8 hour shift
Supplemental pay types:
Bonus pay
Commission pay
Overtime pay
Ability to commute/relocate:
Vancouver, BC: reliably commute or plan to relocate before starting work (required)
Education:
Master's Degree (preferred)
Experience:
management: 10 years (preferred)
View original article here Source