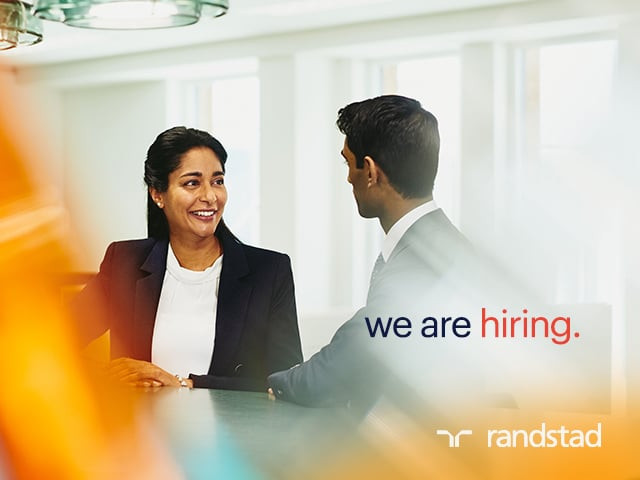 Are you a detail oriented individual who takes pride in the quality of their work? Do you envision yourself working for a major Apparel Company?
If you answered yes and are looking for your next challenge, then you have come to the right place to find it.
Reporting into the Technical Services Testing and Performance Manager, Apparel Testing Coordinator supports the TS testing and performance team in managing projects related creating testing and performance standards, processes and metrics that ensure a positive guest experience with the performance of our product. Working upstream closely with Quality team and cross-functionally with the entire product team to ensure TSTP teams are supported with their projects and deadlines are met
If you are interested to grow in Apparel Industry, please apply online.
We welcome all applications; however, only those who have relevant experience will be given preference.
Advantages
• Working for one of the top 100 companies of Canada
• Full time position in contract with high possibility of extension
• Competitive pay
• Monday to Friday day shifts with hybrid model 3 days in office
• Growth opportunities for the right fit
Responsibilities
As an Apparel Testing Coordinator , your responsibilities are listed but not limited to:
• Supporting the execution of a comprehensive developmental stage testing program that meets our Brand Promise as well as implementing a tracking tool/program to ensure we are covering all necessary styles on a seasonal basis
• Managing daily communications with third party service providers, supply chain & LLO's regarding developmental testing; and implementing a tracking tool/program to manage this in the most efficient, seamless, non-manual way
• Analyzing testing data and failures to minimize risk areas and elevate quality
• Partnering cross functionally with whitespace, design, raw materials, bulk product testing & compliance, product development , quality assurance technical team and the LLO's to deliver beautifully crafted, quality product to our guest
• Collaborating with Guest Experience team to review guest feedback specific to quality and see how to incorporate changes to elevate the future guest experience
• Assist with the development of appropriate test methods, standards and tolerances for various types of raw materials that deliver to our Brand Promise from initial stages of product lifecycle; special projects as needed
• Assist in daily task management to support strategic and high-level projects for team members
• Report and provide analysis on assigned and related projects within scope of departmental strategic initiatives
Qualifications
As an Apparel Testing Coordinator , you qualify :
• 1-2 years of experience in textile/apparel technology, textile chemistry or other consumer product testing and quality is preferred
• Bachelor Degree or higher in Textile Science, Material Science, or relevant technical discipline is a must have in Canada
• Self-motivated, passionate, empathetic, approachable, team player
• Excel in communication, project management and analysis with a love of raw materials
• Exhibits strong record-keeping and attention to detail
• Visionary and strategic thinker
Summary
Two easy ways to apply:
1. Apply online: http://www.randstad.ca
2. Email your resume to bhavika.gaba@randstad.ca
Randstad Canada is committed to building a diverse workforce reflective of the diversity of Canada. As a result, we promote employment equity and encourage candidates, especially those who identify as a woman, an Aboriginal person, a person with a disability or a member of a visible minority group, and any others who may contribute to the diversification of our workforce, to apply.
Randstad Canada is also committed to developing inclusive, barrier-free selection processes and work environments. If contacted in relation to a job opportunity, you should advise your Randstad Representative or your local Randstad branch in a timely fashion of the accommodation measures which must be taken to enable you to be assessed in a fair and equitable manner. Information received relating to accommodation measures will be addressed confidentially.
For all feedback on equity and accommodation needs, please contact your local Randstad Canada Branch.
Randstad Canada is committed to fostering a workforce reflective of all peoples of Canada. As a result, we are committed to developing and implementing strategies to increase the equity, diversity and inclusion within the workplace by examining our internal policies, practices, and systems throughout the entire lifecycle of our workforce, including its recruitment, retention and advancement for all employees. In addition to our deep commitment to respecting human rights, we are dedicated to positive actions to affect change to ensure everyone has full participation in the workforce free from any barriers, systemic or otherwise, especially equity-seeking groups who are usually underrepresented in Canada's workforce, including those who identify as women or non-binary/gender non-conforming; Indigenous or Aboriginal Peoples; persons with disabilities (visible or invisible) and; members of visible minorities, racialized groups and the LGBTQ2+ community.
Randstad Canada is committed to creating and maintaining an inclusive and accessible workplace for all its candidates and employees by supporting their accessibility and accommodation needs throughout the employment lifecycle. We ask that all job applications please identify any accommodation requirements by sending an email to accessibility@randstad.ca to ensure their ability to fully participate in the interview process.
___________________
View original article here Source