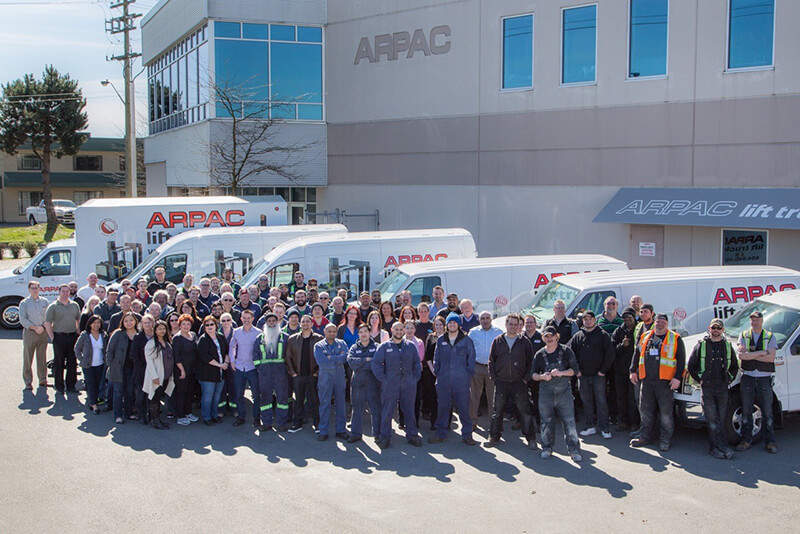 Sales Coordinator
Job Summary
If you are looking to take your career to the next level in a fun and challenging industry, a competitive health and wellness program and job stability, this is the perfect opportunity for you!
ARPAC is expanding and we need your help! We are currently looking for a Sales Coordinator, for our Delta operations. The ideal candidate has previous experience in a similar environment.
A Typical Day
The Sales Coordinator is an integral member of the Arpac Delta Team. The Sales Coordinator is responsible for processing orders and invoices, supporting the Sales Representatives, and ensuring overall client satisfaction. From liaising and coordinating within all areas of the Storage Products team, to administrative duties, tracking and reporting, your day is always filled with variety.
Perks
• Competitive wage and benefits
• Extensive extended health benefits package including health, dental, critical illness, life insurance, travel insurance, and more; with premiums paid by Arpac
• Disability benefits package paid by employees
• Extensive in-house training
Requirements
• High School diploma or equivalent required
• Proven office/administrative experience (1-5 years)
• Experience in a similar role in a manufacturing/production or construction environment would be considered an asset
• Previous Inside Sales or Project Coordination experience is considered an asset
• Experience with Navision is considered an asset
• Strong proficiency in Microsoft Office applications is required
• Excellent organizational skills and demonstrated attention to detail
• Ability to work independently and unsupervised
• Excellent interpersonal skills, customer focused, including being a team player
• Excellent written & verbal communication skills in English
• Strong mathematical, mechanical, and spatial skills
Apply Now!
View original article here Source