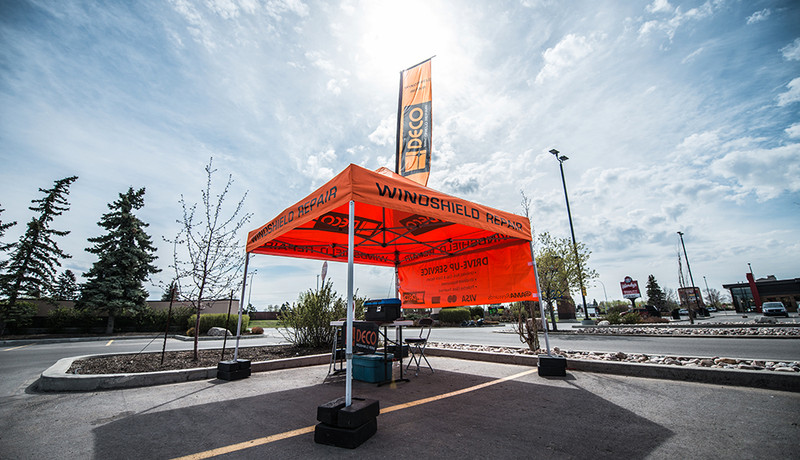 Where to Apply: https://beepdynasty.wufoo.com/forms/z8a3u4v1417f63/
Are you a top performer? Do you have what it takes to become a team member at DECO Windshield Repair?
We are now hiring full-time/part-time Windshield Repair Technicians across Canada, including Toronto and the following areas for our 2022 Season:
Ottawa, Kingston, Belleville, Peterborough, Mississauga, Oshawa, Scarborough, Richmond Hill, Brampton, Milton, Oakville, Burlington, Hamilton, Grimsby, Brantford, Cambridge, Guelph, Niagra Falls, St Catherine's, Kitchener, London, Sudbury, York
Summary:
As a Site Operator with DECO you'll be communicating with customers, repairing windshield damage, selling repair plans, and servicing our existing repair plan customers; all while providing the customer an unforgettable experience. The best part? You'll be outside all day independently running your own kiosk while still being part of a team.
With support from an experienced manager in a fun company culture that likes to work hard and play hard, you are in for the best summer of your life!
Requirements:
Must have excellent people and verbal skills and be willing to engage with customers
Sales experience is preferred
Must be driven, motivated, and independent
Be able to stand for long periods of time
Access to a vehicle is a requirement
Although sales experience is preferred, no previous experience is necessary to work at DECO since we provide extensive training both on-site and off-site. We pay a base wage and a competitive commission structure based on your individual sales, each day.
At DECO Windshield Repair we pay our employee's top of market however – you have to earn it.
No handouts here. If you're looking for a job where you can work independently and be responsible for you own wage and earnings, we invite you to apply. Top performers only!
Where to Apply: https://beepdynasty.wufoo.com/forms/z8a3u4v1417f63/
___________________
DECO Windshield Repair
DECO Windshield Repair was founded in 2005. They started with just two sites in Alberta, expanding to over 200 sites nationwide from Vancouver Island to Ontario and have now become Canada's largest mobile windshield service company. With its bright orange kiosks and fun branding, DECO has become a household name across Canada for windshield repair and their repair plans.
DECO Windshield Repair is run by our corporate head office in Calgary, AB, with the assistance of regional and city managers across the Provinces and Territories. In 2022, the company will continue to expand across Canada.
DECO Windshield Repair has been recognized in Profit Magazine's Hot Top 50 and Top 200, Alberta Venture Magazine's Fast Growth 50, Calgary Business Magazine's Business Leaders of Tomorrow and Avenue Magazine's Top 40 under 40.
View original article here Source