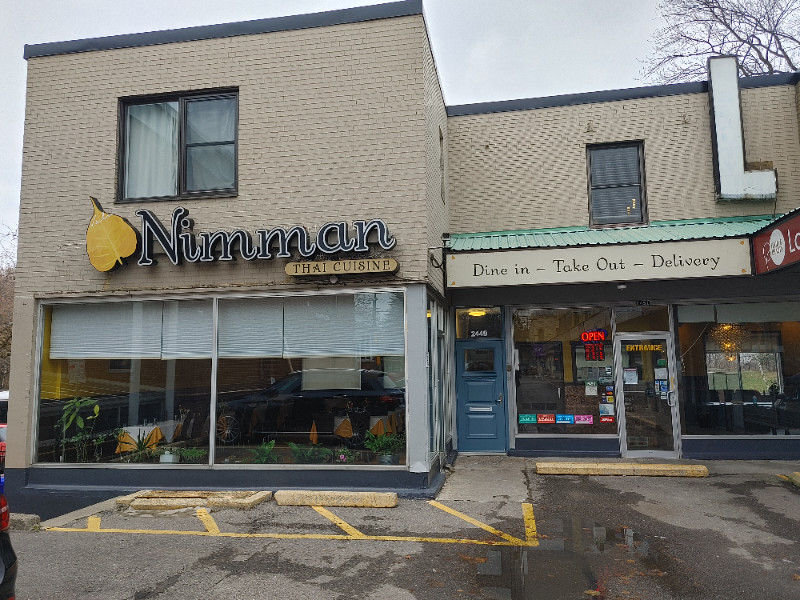 To apply please call 4162554224 or drop by with your resume anytime from 12. pm. till 4 pm. At 2451 lakeshore Blvd west.
Nimman Thai is seeking someone who is interested in an opportunity to grow in a fast-paced, friendly restaurant.
We are a small, busy restaurant. Our menus focus on fresh, seasonal ingredients incorporated into creative dishes
For more info can visit nimman.ca
The ideal candidate will be an experienced Cook who is interested in learning about and contributing to the creation of new dishes, is energetic, ambitious, & organized, & can work well in a small open kitchen. He or she has an even temperament, is reliable, works well under pressure, & fits well within a friendly work environment.
Our ideal candidate is someone with attention to detail, a passion for Thai food, and consistently looking to expand their skills.
We offer clear and concise job expectations, a positive working environment, and many career advancement opportunities.
Duties
Execute menu items by adhering to standard recipes
Ensure product consistency and full understanding of product life cycle
Order supplies and complete logs/forms
Reduce waste and plan for product repurposing
Taste-testing and correcting dishes
Make decisions to consolidate recipes and prep lists for greater efficiencies
Follow product presentation guidelines and aesthetics
Order, transfer, and receive products – inventory management
Coordinate special orders and catering
Provide exceptional customer service
Support Head Chef in leading team
knife skills
Ability to lift up to 40lbs
Weekend availability
Food handler certification
Ability to balance patience with urgency with a polished presentation
Maintaining a clean and organized station Conducting one's self in a professional and hospitable manner Managing mise en place and stock levels of your station and engagement in prep lists Ability to cook consistently at a high level
View original article here Source