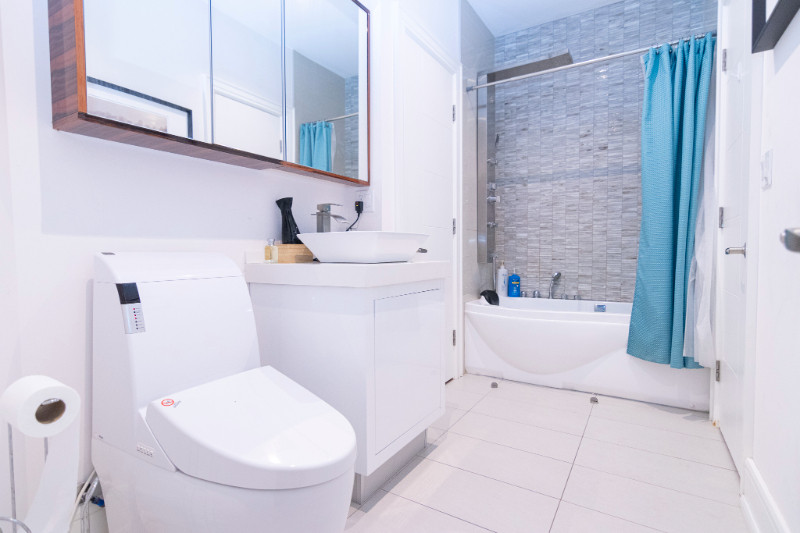 Architectural Designer and Builder looking for one helper with the following qualifications:
*At least 1 year experience in the field.
*Able to safely and properly use power and hand tools
*Ability to lift 50lbs and work extended hours
Other qualifications that can help:
*Know how to install and finish drywalls (taping/mudding/painting)
*Know how to install floor and wall Porcelain Tiles.
Job Description:
Job includes framing, installing shower basin, new drain and water supply lines. Drywall Tiles. Installing sounds insulation on existing walls.
Applicant's responsibilities:
*Show up on time and arrange for own transportation means to North York ON. M2N
*Work minimum 8 hours. Can take unpaid lunch breaks every 4 hours.
*Work as a team
*Listen and act upon to my commands and guidelines, however welcome to give opinions and suggestions.
*Keep the job site clean and help with garbage removal
*Be respectful and focused
Work is ongoing and can be started immediately. We are planning to finish the project as soon as possible, estimating one week of work.
Pay will be cash or etransfer on the end of work day.
$18/hour
Bonus if you can bring your own tools, but not all tools would be necessary.
Email your title and resume to info@fusion-homedesign.com
View original article here Source