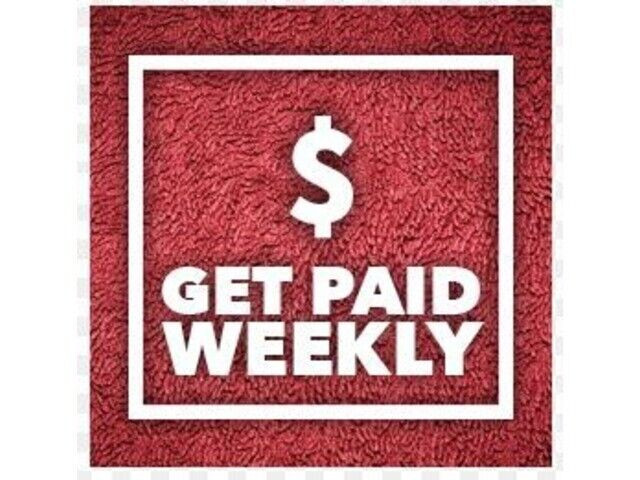 Ideal Talents Staffing Solutions is currently looking for Tagalog Speaking General Labourers in Scarborough for a Seafood-processing facility.
** Tagalog Speaking Preferred **
** GET Paid Weekly. Quick Telephone Interview **
** NO Resume Required. NO Experience Required **
This client specializes in importing and distributing sustainable and value-added organic seafood products for the North American market. All their organic products are raised in harmony with nature free of chemicals, preservatives, antibiotics, and hormones to protect their ecosystems and promote sustainability. Their main product lines include salmon products from around the world, and fresh and frozen organic seafood.
Shifts:
6am 6pm on alternate days
Week 1: Mon/Wed/Fri
Week 2: Tues/Thurs/Sat (and maybe Sundays)
Salary: $14.25/hour.
Primary Responsibilities:
Performing processing activities necessary for fulfilling customer orders, including operating high-speed packaging equipment
Completing pre and post-production tasks
Sanitizing the production room between production runs
Work Conditions & Physical Capabilities:
Fast-paced environment
Repetitive tasks
Standing for extended periods
Skills and Qualification:
Ability to lift 30 lbs. as required
Attention to detail
Ability to work in a cold environment
Ability to work with limited Supervision
Knowledge of food preparation would be an asset but not required
Must be able to work well in a team environment
1 years food processing experience, preferably seafood or meat (preferred)
1 years experience on multi-vac, Emplex sealer, and horizontal cartoner (preferred)
Good understanding of written and spoken English
Good computer skills (asset)
Trained in QMP and GMP (asset)
Experience:
NO resume required. NO Experience required.
Apply Today. Start Tomorrow.
___________________
Ideal Talents Staffing Solutions
View original article here Source