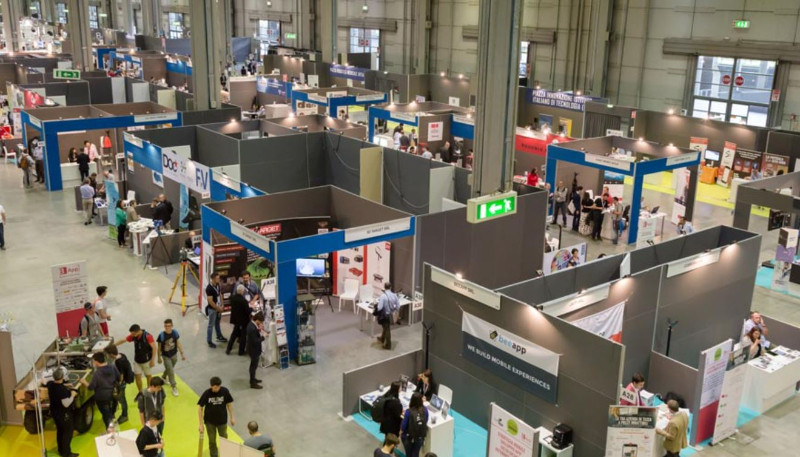 Tappett Inc., a leading provider of innovative smart business cards, is seeking a highly motivated and enthusiastic Female Sales Person to join our team for an upcoming exhibition/trade show event. This contract position will require your presence on June 27th and 28th at the designated event venue. You could be offered more work opportunities in upcoming events.
Responsibilities:
1. Engage with potential customers attending the exhibition/trade show event, providing them with information about our smart business card solutions and answering any inquiries they may have.
2. Actively approach visitors and initiate conversations to generate leads and create sales opportunities.
3. Showcase and demonstrate Tappett Inc.'s smart business cards effectively, highlighting their unique features, benefits, and the value they bring to professionals.
4. Utilize your exceptional interpersonal skills to build relationships with potential clients and establish rapport.
5. Collaborate with the Tappett Inc. team to meet sales targets and achieve overall event objectives.
6. Represent Tappett Inc. professionally and maintain a positive brand image throughout the event.
Requirements:
– Previous experience in sales or customer service roles is preferred.
– Strong communication and interpersonal skills, with the ability to engage effectively with customers.
– Knowledge or interest in smart business cards and their applications is desirable.
– Outgoing and friendly personality with a proactive approach to customer engagement.
– Professional appearance and demeanor to represent Tappett Inc. at the exhibition/trade show event.
– Punctuality and reliability in adhering to event schedules and commitments.
– Flexibility to work on June 27th and 28th, including extended hours if required.
– Must be a female candidate due to the nature of the sales position.
Please note that this is a temporary, contract position specifically for the exhibition/trade show event on June 27th and 28th. Tappett Inc. is an equal opportunity employer and encourages individuals from diverse backgrounds to apply.
To apply, please submit your resume highlighting your relevant experience and qualifications to hello@tappett.com The deadline for applications is June 2nd, 2023. We appreciate all applications, but only candidates selected for an interview will be contacted.
We look forward to welcoming a dedicated Sales Person to our Tappett Inc. team for this exciting event, representing our innovative smart business cards!
View original article here Source