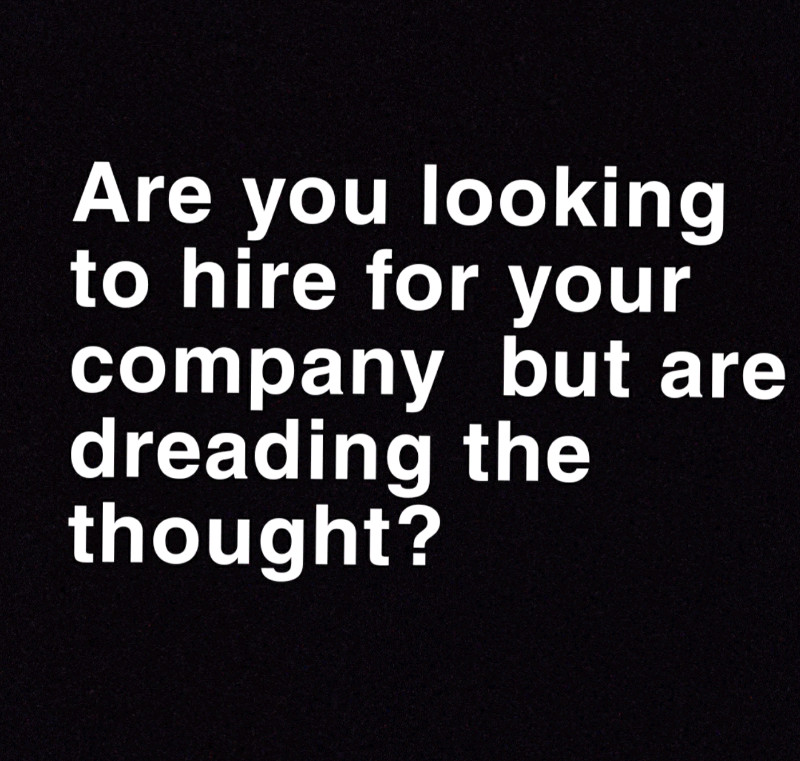 Are you looking to take your company to the next level? Are you ready to hire for your company but do not want to deal with the hassles or not know where to start?
I am here to help with all the difficulties giving you a few select individuals that match your criteria for an interview based on the position(s) available.
I will take care of all the stress and responsibility of:
– Posting Job Advertisements
– Random/Spam Phone Calls/Texts/Emails
– Filtering Resumes/Candidates based on your criteria
– Finding the perfect candidates
Please reach out with your contact information, recruitment needs (positions available/type of positions/length of positions) and we can set you up with a plan
Please email William at recruitingmeinc@gmail.com
Thank you for your time.
View original article here Source