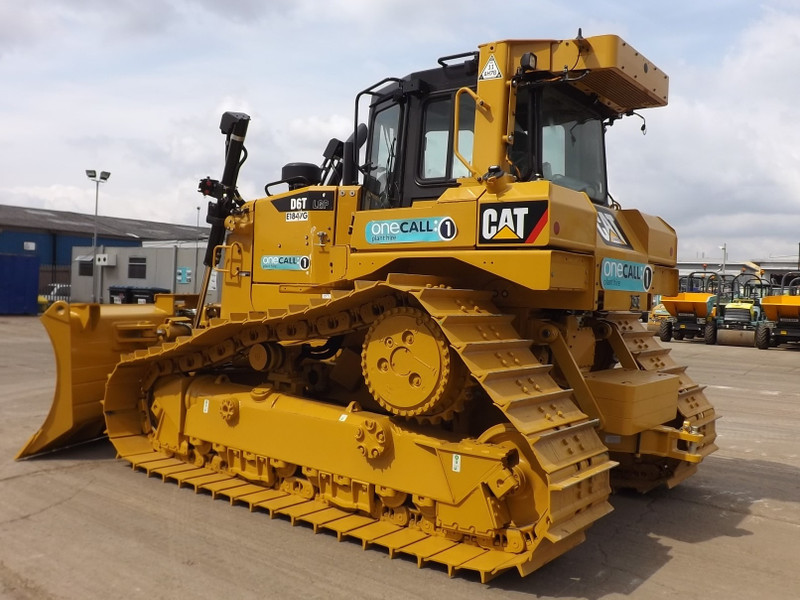 TO APPLY CONTACT FRANCIS – 416-275-0848
Looking for experienced Dozer and Roller & Grader ooperators for a project in Scarborough, markham road and 401. Machines are CATerpillar brand. cat controls. please only apply if you know what you're doing.
TO APPLY CONTACT FRANCIS – 416-275-0848
⠀
⠀
⠀
⠀
⠀
⠀
⠀
⠀
⠀
⠀
⠀
⠀
⠀
⠀
⠀
⠀
⠀
⠀
⠀
⠀
⠀
⠀
⠀
⠀
⠀
⠀
⠀
⠀
⠀
⠀
⠀
⠀
⠀
⠀
⠀
⠀
⠀
⠀
⠀
⠀
⠀
⠀
⠀
⠀
⠀
⠀
⠀
⠀
⠀
⠀
⠀
⠀
⠀
⠀
⠀
⠀
⠀
⠀
⠀
⠀
⠀
⠀
⠀
⠀
⠀
⠀
⠀
⠀
⠀
⠀
⠀
⠀
⠀
⠀
⠀
⠀
⠀
⠀
⠀
⠀
⠀
⠀
⠀
⠀
⠀
⠀
⠀
⠀
⠀
⠀
⠀
⠀
⠀
⠀
⠀
⠀
⠀
⠀
⠀
⠀
⠀
⠀
⠀
⠀
⠀
⠀
⠀
⠀
⠀
⠀
⠀
⠀
⠀
⠀
⠀
⠀
⠀
⠀
⠀
⠀
⠀
⠀
⠀
⠀
⠀
⠀
⠀
⠀
⠀
⠀
⠀
⠀
⠀
⠀
⠀
⠀
⠀
⠀
⠀
⠀
⠀
⠀
⠀
⠀
⠀
⠀
⠀
⠀
⠀
⠀
⠀
⠀
⠀
⠀
⠀
⠀
⠀
⠀
⠀
⠀
⠀
⠀
⠀
⠀
⠀
⠀
⠀
⠀
⠀
⠀
⠀
⠀
⠀
⠀
⠀
⠀
⠀
⠀
⠀
⠀
⠀
⠀
⠀
⠀
⠀
⠀
⠀
⠀
⠀
some articles i found on bulldozing:
A bulldozer operator runs a tractor which is fitted with a bulldozer blade. Bulldozers are used to move soil, rock, and other materials, in a wide variety of settings ranging from the battlefield to construction sites. Pay rates for bulldozer operators vary, depending on the fields they work in and the level of training they have received. People can learn how to operate a bulldozer with on the job training, or through apprenticeship programs offered to heavy equipment operators.
In many cases, a bulldozer operator is responsible for maintaining the equipment he or she uses, in addition to running it. Bulldozer operators show up at the job site early to make sure that their equipment is in good working condition, and to lubricate and clean their tractors. Minor problems may be fixable on the job site, while the bulldozer may need to be sent out for major repair work. Bulldozer operators are also responsible for confirming that their safety systems are in place and working properly.
A bulldozer operator may work on road construction.
A bulldozer operator may work on road construction.
On the job, a bulldozer operator can work in mines, quarries, road construction, agricultural operations, and building sites. The bulldozer operator uses the tractor and blade to level the soil, move rock and debris to other locations on the site, and to scoop out soil. Bulldozers are capable of pushing dirt, rock, clay, sand, and vegetation. They can also be utilized in the demolition of structures like sheds and single story houses, along with walls and other barriers.
Bulldozers are capable of pushing dirt, rock, clay, sand, and vegetation.
Bulldozers are capable of pushing dirt, rock, clay, sand, and vegetation.
This work can be hazardous. Although the bulldozer operator is generally reasonably safe while working in the bulldozer, he or she needs to be aware of hazards on the job site which could cause the bulldozer to tip over, and it is also important to watch out for fellow workers or bystanders who could be injured by the bulldozer. Bulldozer operators are also at risk of health problems caused by inhaling dust, exhaust fumes, and other forms of pollution which may be present on the job site.
A bulldozer operator may need to be prepared to travel. Many companies provide heavy equipment services which cover a large area, and may necessitate days or weeks away from home for their employees. Being able to travel also provides more job opportunities to bulldozer operators, such as the chance to work in temperate climates during the winter when the climate at home may be too inhospitable for most kinds of bulldozing work.
Do you want to learn to drive a bulldozer? This is a specialized skill that requires you to have steady hands so you can operate large and heavy equipment. Safety is paramount in this trade, so bulldozer operators require extensive on-the-job training to ensure they're abiding by the necessary protocols. If you've got excellent hand-eye coordination and a knack for machinery, this may be a good job for you.
Bulldozer Operator Job Description
The key duty of a bulldozer operator is to maneuver and control heavy machinery, according to the Bureau of Labor Statistics. These machines are used to build roads, buildings, bridges, dams, runways and more. Bulldozer operators are responsible for maintaining their machine, reporting any malfunctions to their supervisor and making small repairs when required. It's critical that the heavy equipment is always working properly for safety reasons.
Bulldozer operators typically work with a construction crew. It's critical to communicate their actions to the team so that everyone is aware of what is happening on the construction site. A bulldozer operator may use hand or audio signals to inform their crew of what they will be doing next with their machine. They may also share bulldozer tips and techniques with other operators on the site.
According to the bureau, the median salary for construction equipment workers was $48,160 in May 2019. The top 10 percent of earners made over $84,650, while the lowest 10 percent made less than $31,780. According to Indeed, the average hourly wage of a bulldozer operator is $21.29.
Bulldozer Operator Training and Education Requirements
The basic education required to be a bulldozer operator is a high school diploma, according to the bureau. However, employers may require additional education, such as courses in math and auto mechanics, which help operators to maintain their own equipment. In addition, bulldozer operators may be required to attend a vocational school where they can specialize in their heavy equipment.
A lot of the training to become a bulldozer operator is hands-on at the construction site. Some operators work with an experienced crew member to learn the specifics of their bulldozer. Others may be required to complete apprentice programs, which can last three to four years. As part of their training, bulldozer operators learn how to maintain and fix their equipment as well as the safety practices they need to abide by. In addition, in some states' bulldozer operators may need a commercial license or a special heavy equipment license.
Bulldozer Operator Industry
The majority of bulldozer operators work in the heavy and civil engineering construction industry, while another large percentage work with specialty trade contractors. A small amount of bulldozer operators work for local governments, in mining and oil and gas extraction, as well as in building construction.
Regardless of the industry they work in, bulldozer operators need to be able to work in any kind of weather. While construction is usually halted during heavy rain or snow, bulldozer operators need to be prepared to get muddy, wet or dusty on the job. Sometimes, bulldozer operators may be required to work odd hours, such as early mornings or late nights, based on the schedule of the project.
Bulldozer Operator Growth Trend
According to the bureau, the employment of construction equipment operators is expected to grow by 10 percent between 2018 and 2028. This is double the growth of all occupations, which are projected to grow by 5 percent.
Bulldozer operators are most likely to find jobs in metropolitan areas where construction is growing. There are also better job prospects during the spring, summer and fall, when construction booms. Depending on the climate, construction projects may be on pause during the winter, and as a result there may not be any bulldozer operator jobs available during that time.
View original article here Source