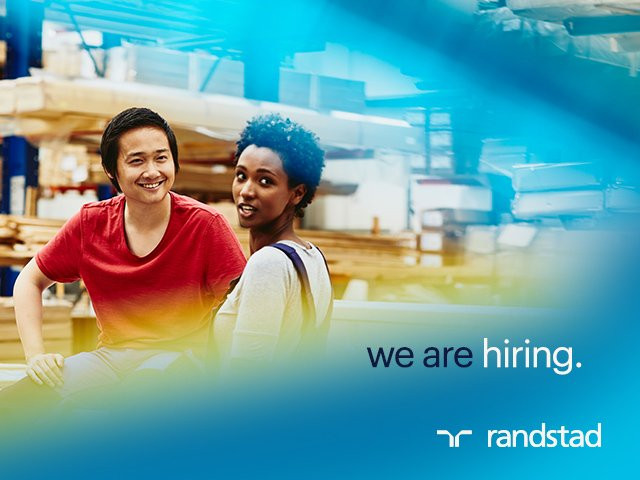 Are you looking to work for an organization that only has people's best interests in mind? Do you want to work with a not-for-profit organization helping millions of people across the world and thousands in your local communities? If you answered yes, then we may have the job for you.
We are currently recruiting for a full time contract Child Minder in a daycare setting with the Salvation Army. This is a full time role on a steady shift and you will assist the educators and program managers with their daily tasks.
Advantages
-straight day shift: Shifts are between 6:45am and 6:00pm
– on bus route
– $16.40/hr to start
– immediate starts available
– unionized facility
Responsibilities
• NURTURE EACH CHILD TO GROW SPIRITUALLY, EMOTIONALLY, INTELLECTUALLY AND PHYSICALLY
• PROMOTE A SENSE OF BELONGING, A SENSE OF WELL-BEING, THE OPPORTUNITY TO ENGAGE IN LEARNING
• TREAT EACH CHILD WITH LOVE, DIGNITY AND RESPECT
• PLAN AND IMPLEMENT A CONSISTENT CHILD-CENTRED PROGRAM IN ACCORDANCE WITH "HOW DOES LEARNING HAPPEN"
• PROVIDE WITHIN THE ENVIRONMENT VARIOUS AREAS WHERE CHILDREN CAN EXPLORE, PLAY HAPPILY AND SAFELY, ASK QUESTIONS AND WHERE HANDS ON LEARNING CAN TAKE PLACE WITH THE INVOLVEMENT AND SUPPORT OF THE EDUCATOR
• CARRY OUT ALL DAILY ROUTINES FOLLOWING THE CENTER'S POLICIES & PROCEDURES
• MAINTAIN POSITIVE COMMUNICATION WITH PARENTS THROUGH DAILY CONTACT & OUR APP
• ATTENDS STAFF MEETINGS, REQUIRED TRAINING AND ALL OTHER RELEVANT PROFESSIONAL DEVELOPMENT OPPORTUNITIES NECESSARY FOR THE POSITION. MAINTAINS QUALIFICATIONS AND CERTIFICATIONS AS REQUIRED BY THE PROVINCIAL STANDARDS.
• PARTICIPATE IN PARENT NIGHTS AND SPECIAL EVENTS SUCH AS CHRISTMAS CONCERTS, FUNDRAISING, FIELD TRIPS, CHURCH PROGRAMS, ETC.
Qualifications
• Experience working with children ages 3 months to 4 years of age
• Previous experience working in a child care setting
Required Skills/Knowledge:
• Standard First Aid & Level C CPR if you do not have it they will help you to obtain your certificate
• Ability to use frequent light to medium physical effort: lifting up to 20 kg (44 lbs.), bending and stooping
• Must be able to work outdoors for at least 2 hours daily year-round; may be exposed to heat, humidity or cold
• Flexibility regarding assigned working hours Monday to Friday, able to work split shifts, early morning and mid-late afternoons
PREFERRED SKILLS/CAPABILITIES:
• Knowledge of Child Care and Early Years Act, How Does Learning Happen, City of Toronto AQI an asset
• Knowledge of the Early Years Framework ELF) as asset
• Computer skills/knowledge an asset
Summary
Go to randstad.ca and apply
Send your resume to kimberly.mannings@randstad.ca
Call Kimberly at 5197406944 x1
Looking forward to meeting with you soon!
Randstad Canada is committed to fostering a workforce reflective of all peoples of Canada. As a result, we are committed to developing and implementing strategies to increase the equity, diversity and inclusion within the workplace by examining our internal policies, practices, and systems throughout the entire lifecycle of our workforce, including its recruitment, retention and advancement for all employees. In addition to our deep commitment to respecting human rights, we are dedicated to positive actions to affect change to ensure everyone has full participation in the workforce free from any barriers, systemic or otherwise, especially equity-seeking groups who are usually underrepresented in Canada's workforce, including those who identify as women or non-binary/gender non-conforming; Indigenous or Aboriginal Peoples; persons with disabilities (visible or invisible) and; members of visible minorities, racialized groups and the LGBTQ2+ community.
Randstad Canada is committed to creating and maintaining an inclusive and accessible workplace for all its candidates and employees by supporting their accessibility and accommodation needs throughout the employment lifecycle. We ask that all job applications please identify any accommodation requirements by sending an email to accessibility@randstad.ca to ensure their ability to fully participate in the interview process.
___________________
View original article here Source