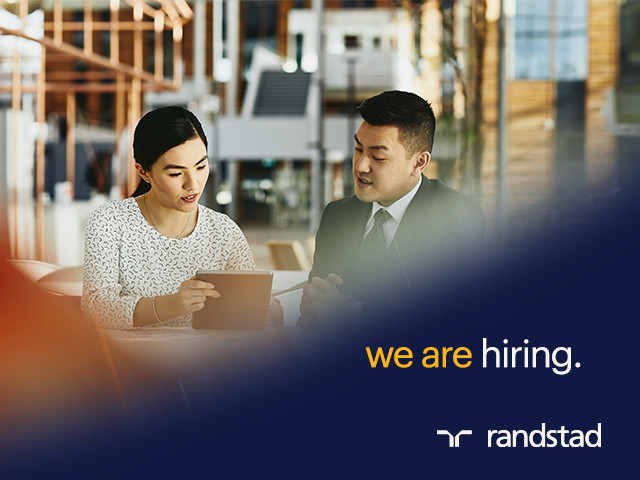 Calling all Accounts Payable Specialists in North York! We have a contract opportunity with the potential to start this week. This company has been in business for over 35 years and have built a strong reputation in the construction industry.
You could be perfect for this role if you have 1-2+ years' experience with high volume invoice processing and 3 way matching and advanced MS Excel skills as well as the ability to pick up new ERP software quickly.
Because this is a temporary placement, only qualified candidates who are not currently working will be contacted.
We hope to have this position filled within the next 24 hours so apply today! Profiles can also be sent directly to sunnie.macpherson@randstad.ca
Advantages
This position offers a number of exciting advantages including:
Work with a reputable organization founded over 35 years ago
Unlimited access to Udemy trainings through Randstad
Competitive hourly pay
Opportunities for growth and advancement in your Accounts Payable career
Team focused work environment
Willing to train on ERP systems
Responsibilities
As an Accounts Payable Specialist in North York, you will be responsible for the following:
Reviewing invoices against contracts/supporting documents, obtaining approvals, processing payments and filing
Updating financial records and reconciling against supporting documents
Building relationship and liaising with multiple vendors and suppliers
Maintaining historical records and analyzing any discrepancies
Preparing analyses of accounts and producing monthly as well as ad hoc reports
Keeping track of all payments and invoices pending for payments and ensuring invoices are being paid according to the right term
Assist with daily operations, balance sheet integrity and reconciliation including:
Balancing bank accounts and reviewing transactions for exceptions
Processing journal entries and ensuring accounts tie to source documents
Qualifications
Minimum 1-2 years' experience processing full-cycle AP
Ability to work on site
Experience reviewing bank statements, preparing reconciliations, and investigating variances
Ability to multi-task and manage time effectively
Organized and excellent attention to detail
Summary
This position could start right away! If you are not currently working, are available to work on site in North York and have previous Accounts Payable experience, send your resume to sunnie.macpherson@randstad.ca
Randstad Canada is committed to fostering a workforce reflective of all peoples of Canada. As a result, we are committed to developing and implementing strategies to increase the equity, diversity and inclusion within the workplace by examining our internal policies, practices, and systems throughout the entire lifecycle of our workforce, including its recruitment, retention and advancement for all employees. In addition to our deep commitment to respecting human rights, we are dedicated to positive actions to affect change to ensure everyone has full participation in the workforce free from any barriers, systemic or otherwise, especially equity-seeking groups who are usually underrepresented in Canada's workforce, including those who identify as women or non-binary/gender non-conforming; Indigenous or Aboriginal Peoples; persons with disabilities (visible or invisible) and; members of visible minorities, racialized groups and the LGBTQ2+ community.
Randstad Canada is committed to creating and maintaining an inclusive and accessible workplace for all its candidates and employees by supporting their accessibility and accommodation needs throughout the employment lifecycle. We ask that all job applications please identify any accommodation requirements by sending an email to accessibility@randstad.ca to ensure their ability to fully participate in the interview process.
___________________
View original article here Source