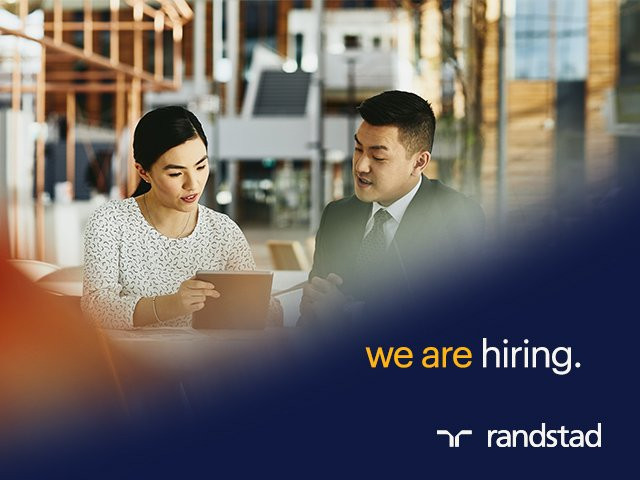 We are looking for a detail-oriented Accounts Payable Administrator to join a team in the Construction/Paving industry, located in North York.
Title: Accounts Payable Administrator
Location: North York
Industry: Construction/Paving
Type: 6 months contract with high possibility to turn permanent.
Do you have experience with full-cycle accounts payable?
Are you proficient with Microsoft Excel (Pivot Tables, Vlookup, Formulas, etc..)?
Are you a good multi-tasker and can manage time efficiently?
If you said yes to all of the above, this is the role for you!
To apply, please send your resume to christina.bang@randstad.ca today!
Advantages
In this Accounts Payable Administrator role in North York, you will have the following benefits:
– 6 months contract with high possibility to join the permanent team as there is a vacancy on the team.
– Competitive pay range between $24-28 based on experience.
– Highly accessible through TTC.
– Udemy – free online professional training to enhance your skills.
– Optional benefits plan with Sunlife for Health, Dental, and Life Insurance.
Responsibilities
In this Accounts Payable Administrator role in North York, you will be responsible for the following:
– Updating financial records and reconciling against supporting documents.
– Maintaining fixed asset ledger and prepaid expenses tracker.
– Balancing clearing control accounts and investigating and resolving any variances.
– Tracking invoices and identifying expenses required to accrue.
– Reviewing invoices against contracts/supporting documents, obtaining approvals, processing payments and filing.
– Assist with month-end and quarter-end activities.
– Preparing analyses of accounts and producing monthly as well as ad hoc reports.
– Building relationships and liaising with multiple vendors and suppliers.
– Keeping track of all payments and invoices pending for payments and ensuring invoices are being paid according to the right term.
– Balancing bank accounts and reviewing transactions for exceptions.
– Processing journal entries and ensuring accounts tie to source documents.
– Assist with daily operations, balance sheet integrity and reconciliation.
– Ensuring financial records are stored in an organized manner.
– Maintaining historical records and analyzing any discrepancies.
Qualifications
In this Accounts Payable Administrator role in North York, you will be required to have the following:
– Minimum 2 years of experience processing full-cycle AP.
– Must be ok with manual invoice processing.
– Experience with QuickBooks or similar accounting systems.
– Previous experience working in a similar industry is an asset.
Summary
If this job is for you, please contact me at christina.bang@randstad.ca!
If you do not have the qualifications for this Accounts Payable Administrator role but you have a minimum of 6 months of experience in accounting and you are located in the Greater Toronto Area, please contact me as I may have another role suitable for you!
Randstad Canada is committed to fostering a workforce reflective of all peoples of Canada. As a result, we are committed to developing and implementing strategies to increase the equity, diversity and inclusion within the workplace by examining our internal policies, practices, and systems throughout the entire lifecycle of our workforce, including its recruitment, retention and advancement for all employees. In addition to our deep commitment to respecting human rights, we are dedicated to positive actions to affect change to ensure everyone has full participation in the workforce free from any barriers, systemic or otherwise, especially equity-seeking groups who are usually underrepresented in Canada's workforce, including those who identify as women or non-binary/gender non-conforming; Indigenous or Aboriginal Peoples; persons with disabilities (visible or invisible) and; members of visible minorities, racialized groups and the LGBTQ2+ community.
Randstad Canada is committed to creating and maintaining an inclusive and accessible workplace for all its candidates and employees by supporting their accessibility and accommodation needs throughout the employment lifecycle. We ask that all job applications please identify any accommodation requirements by sending an email to accessibility@randstad.ca to ensure their ability to fully participate in the interview process.
___________________
View original article here Source