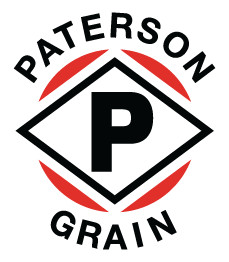 Grain Elevator Facility Assistant
Due to continued growth, we are currently seeking a hard-working, hands-on individual to fill the role of Facility Assistant at our Paterson Grain terminal located in Assiniboia, SK. The Elevator Assistant will be responsible for all activities related to the handling and shipping of grain. The successful candidate must be capable working at heights, in dusty conditions and outdoors.
Responsibilities
Receiving, storage, handling, drying, blending and loading of grain;
Monitoring stored grain conditions and maintaining and cleaning grain facilities and equipment to provide a safe environment;
Perform or assist in routine maintenance and repairs;
Other duties as assigned.
Qualifications
Grain cleaning experience is an asset;
Experience with agriculture, farm equipment and a mechanical aptitude is preferred;
Available to work evenings and weekends;
Previous elevator experience an asset.
Benefits:
Attractive compensation package and company paid medical & dental benefits;
Employee Assistance Programs;
On the job training & development and career growth opportunities;
Employee Referral Program (up to $350 per successful referral)
Paid vacation and personal days.
To be considered, please apply directly to our website www.patersongrain.com/careers/ or email your resume to careers@patersongrain.com.
Paterson Grain is known throughout Canada and the world as a company rooted in its commitment to quality, innovation, and exceptional customer service. Paterson focuses its expertise on all aspects of grain handling and prides itself on building long-term relationships with Canadian farmers and its domestic and international customers. Our agricultural products and services span all sectors of the Canadian grain industry and include crop input services, identity preserved programs and non-GMO programs. Through our modern global network, Paterson Grain is fully capable of facilitating the marketing and transportation of quality crops to buyers around the world.
___________________
Paterson Grain
View original article here Source