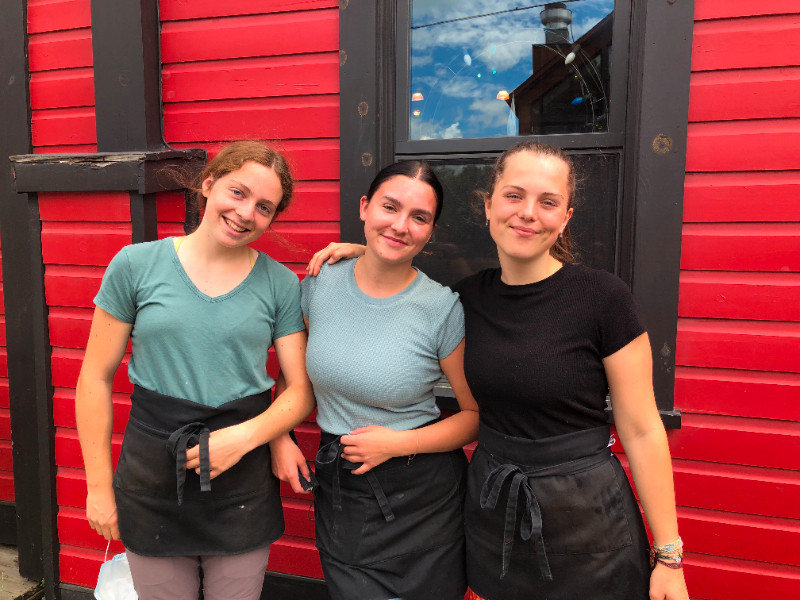 * * * Nous sommes à la recherche de superstars fabuleuses, amicales, aimant le café et bilingues pour rejoindre notre équipe spéciale – svp veuillez envoyer un mp au café Nous avons hâte de vous rencontrer.
Temps partial ou temps plein. Barista skills essential.
We are seeking a new team member who is an outgoing, enthusiastic, and engaging individual. You need to be a fast learner, great under pressure and eager to get to know the locals! You also have to be bilingual – English/French. Experience in a busy place is an asset. Loving coffee is great too!
We are looking for somebody to work between 25-40 hours/week which is includes a weekend day.Current need is Saturday, however, preference goes to candidates who can work EITHER Saturday or Sunday along with other shifts if necessary.
Send a cover letter explaining your situation and how you can make our place even better than it is already! Include your resume. Only replies including a cover letter and explanation of your availability will receive responses.
Private transportation is a must given our area's limited bus service.
Check us out on Facebook (Les Saisons) or www.cafelessaisons.com
View original article here Source