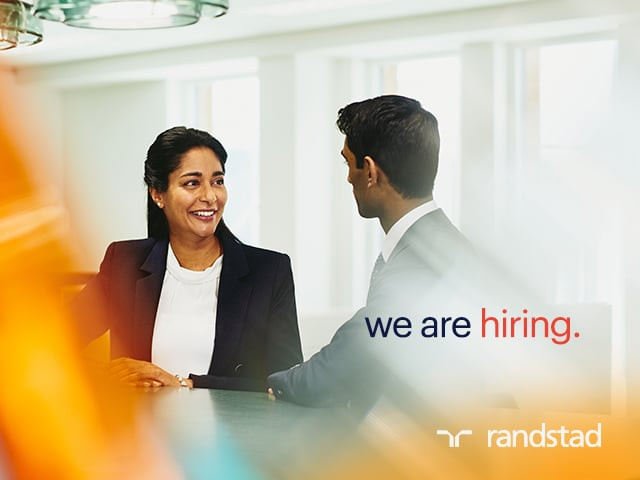 Looking to work in a Registered Technician role where you can focus on your work without constant interruption? Interested in gaining experience in a unique setting with a chance to gain experience in pharmacy services supporting long-term care settings? Looking to work a consistent schedule taking place solely on weekdays without weekend or evening shifts?
We are supporting a national pharmacy client with their search for a full-time, permanent Registered Pharmacy Technician (RPhT) to join their facility located in Ottawa. In this non-retail setting (there is no face-to-face patient interaction), you will work with a team of other healthcare professionals and support staff to deliver service to a network of long-term care facilities and take on a multi-faceted role contributing to different aspects of pharmacy operation. This is an environment where career growth potential is strong. The pharmacy company is growing and well-established and looking for an focused and self-motivated RPhT to join the team. Apply today!
Advantages
This permanent career opportunity is full time (40 hour schedule + potential for overtime paid in accordance with Employment Standards Act). The pharmacy is open from 9:00 AM – 6:30 PM each weekday, and an RPhT would be expected to work eight hour shifts each day during that timeframe from M-F – there are both early and late rotations available which would feature consistent hours week-over-week.
The successful candidate will be provided with competitive pay (our client is open to discussion based on experience and years' licensed), vacation entitlement as per company policy, a comprehensive benefits package, and more.
This organization places a strong emphasis on internal growth, and in supporting this client we have seen many success stories of previously placed candidates moving on to other roles within the company and establishing a wonderful new career path.
Responsibilities
As a Technician in this non-retail pharmacy setting, you will work with other team members to process blister pack prescriptions in a timely and accurate manner. Your primary focus will be checking and verification, collaborating with other members of the pharmacy staff, working with pharmacy software as needed and completing other technical tasks. You will be trained on how to work with the software and automation used in the pharmacy's operations and be responsible for ensuring that the utmost care is taken in the dispensing and delivery of prescriptions to patients. Most patient interaction at this pharmacy is handled by the pharmacy assistants, but other team members will be expected to help support in this regard when necessary. You will leverage your passion for patient care to produce prescriptions, ensuring their accuracy and compliance with standards and regulatory requirements.
Qualifications
– RPhT license or completion of Pharmacy Technician diploma program and PEBC exams is required
– Candidates with experience as a registered technician in any pharmacy setting are encouraged to apply; new grads are welcome!
– Strong written verbal and computer skills are required
– Positive outlook with a strong work ethic required
– Deadline-oriented and strong prioritization skills a must
– The ideal candidate is a self-motivated worker who is comfortable in dedicating themselves to a task through to its completion
– Ability to work 8-hour shifts between the hours of 10:00 am and 7:00 pm with full availability on each day from M-F is required
Summary
Qualified, available and interested candidates are encouraged click "apply" on this page and submit an application via Randstad Canada's confidential career portal. We thank all applicants, but only those selected for interviews will be contacted immediately.
Randstad Canada and the organizations we recruit for value diversity and are equal opportunity employers. We are committed to providing accommodations for applicants, upon request, at any stage of the recruitment process in accordance with relevant provincial accessibility legislation and Human Rights Code(s). All applicants must make their requirements known when contacted.
We appreciate your application and thank you for your interest!
————————————————————————————
Meet Randstad Healthcare:
Randstad Canada's Healthcare Division recruits for administrative, patient support, clinical, supervisory and managerial talent on behalf of healthcare facilities and settings. Administrative and patient support roles may be temporary or permanent in nature, whereas the majority of clinical, supervisory and management roles our division recruits for are full-time and permanent in nature. Clinical and management roles are supported by our Central (Ontario) Clinical & Management team. Administrative and patient support roles in the GTA are supported by our Non-Clinical Healthcare recruitment experts based out of Mississauga.
The types of healthcare settings we support include, but are not limited to, hospitals, clinics of various types (including allied health clinics and medical/surgical clinics), digital health companies, specialty and retail pharmacies, health and medical devices companies, NFPs and health charities, senior living facilities and related. We support progressive employers in a variety of professional healthcare practice settings who are looking for fantastic healthcare-educated and experienced candidates like you!
All communication is strictly confidential – we treat your personal information, and your confidential job search overall, with a great deal of respect.
There is absolutely no cost whatsoever for job seekers to use our services. We are hired by companies to help facilitate the recruitment and selection process and support candidates as they look to find rewarding work that can carry them forward – human forward. Watch this video to learn what we mean by "human forward:" https://www.youtube.com/watch?v=1cObQpA9sA0
Our involvement in the direct-hire recruitment process does not affect candidate compensation in any way.
Why apply for this opportunity via Randstad Canada – what is the process?
When you apply for a career opportunity via Randstad Healthcare and you are selected to move ahead in the selection process, we will discuss the role with you prior to presenting your information to our client, to determine whether or not the role suits your needs on various levels. If there is a good fit between our client's requirements and your background, and your career path/company culture 'likes,' then we will professionally represent your profile directly to the hiring manager. We help manage the recruitment process. We will get you timely feedback concerning your application so you know where you stand. If hired, you are our client's employee from day one. Our involvement does not affect compensation in any way.
Thank you for your interest in this opportunity, and for taking the time to learn about Randstad Healthcare's professional recruitment services! We look forward to reviewing your application.
We ask that you kindly submit any resumes/applications through the career portal exclusively, however, questions about our Healthcare Service offerings are welcome to be directed to Jennifer Andrew, Director, Health Services at jennifer.andrew@randstad.ca or Quinn Murphy, Recruitment Specialist at quinn.murphy@randstad.ca
Thank you!
Randstad Canada is committed to fostering a workforce reflective of all peoples of Canada. As a result, we are committed to developing and implementing strategies to increase the equity, diversity and inclusion within the workplace by examining our internal policies, practices, and systems throughout the entire lifecycle of our workforce, including its recruitment, retention and advancement for all employees. In addition to our deep commitment to respecting human rights, we are dedicated to positive actions to affect change to ensure everyone has full participation in the workforce free from any barriers, systemic or otherwise, especially equity-seeking groups who are usually underrepresented in Canada's workforce, including those who identify as women or non-binary/gender non-conforming; Indigenous or Aboriginal Peoples; persons with disabilities (visible or invisible) and; members of visible minorities, racialized groups and the LGBTQ2+ community.
Randstad Canada is committed to creating and maintaining an inclusive and accessible workplace for all its candidates and employees by supporting their accessibility and accommodation needs throughout the employment lifecycle. We ask that all job applications please identify any accommodation requirements by sending an email to accessibility@randstad.ca to ensure their ability to fully participate in the interview process.
___________________
View original article here Source