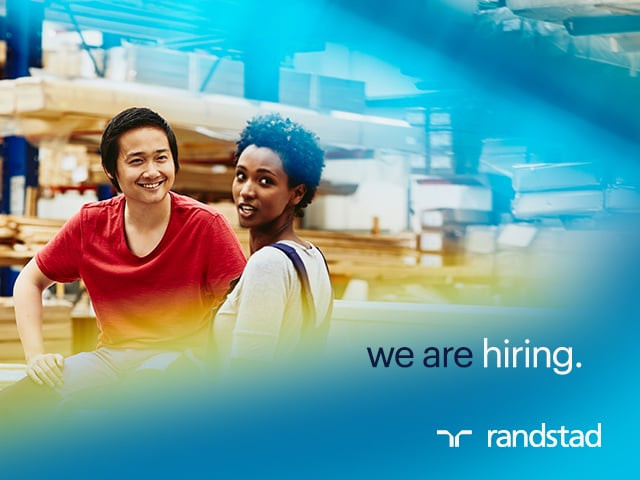 Randstad Canada is currently hiring for Record Centre Labourers in Kanata, Ontario.
Working for one of our top rated clients, Randstad Canada is seeking people who are able to work on a full-time basis in a document processing facility located in Kanata/Ottawa near Silver Seven Road and Palladium Drive.
Available shifts:
– 7 AM – 3:30 PM, Mondays – Fridays ($20/hr)
– 1:30 PM – 10:00 PM, Mondays – Fridays ($20/hr)
Advantages
– ability to work in a clean and highly maintained work environment
– access to the location via public transit if needed, parking also available
– permanent hire after 3 month contract with Randstad Canada
Responsibilities
– stacking and order picking multiple cartons/boxes filled with paperwork.
– shipping and offloading of cartons ranging from 30 – 50lbs.
Qualifications
– full-time availability
– clear criminal background check and completed Reliability Clearance
– comfort with physical labour and some data entry
– must be able to complete reliability clearance
Summary
Interested? Apply today – roles start as soon as next week!
To actually begin this role, candidates will need to hold Reliability Clearance. If you do not currently have this, Randstad Canada will assist in the application process.
Apply for the Record Centre Labourer today!
Randstad Canada is committed to fostering a workforce reflective of all peoples of Canada. As a result, we are committed to developing and implementing strategies to increase the equity, diversity and inclusion within the workplace by examining our internal policies, practices, and systems throughout the entire lifecycle of our workforce, including its recruitment, retention and advancement for all employees. In addition to our deep commitment to respecting human rights, we are dedicated to positive actions to affect change to ensure everyone has full participation in the workforce free from any barriers, systemic or otherwise, especially equity-seeking groups who are usually underrepresented in Canada's workforce, including those who identify as women or non-binary/gender non-conforming; Indigenous or Aboriginal Peoples; persons with disabilities (visible or invisible) and; members of visible minorities, racialized groups and the LGBTQ2+ community.
Randstad Canada is committed to creating and maintaining an inclusive and accessible workplace for all its candidates and employees by supporting their accessibility and accommodation needs throughout the employment lifecycle. We ask that all job applications please identify any accommodation requirements by sending an email to accessibility@randstad.ca to ensure their ability to fully participate in the interview process.
___________________
View original article here Source