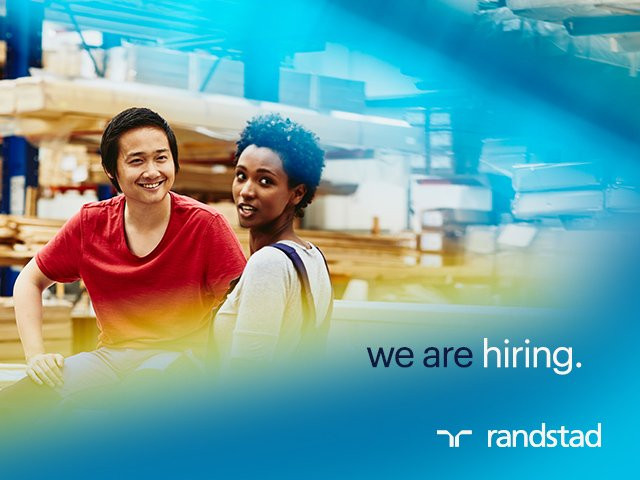 Are you looking to work for an organization that only has people's best interests in mind? Do you want to work with a not-for-profit organization helping millions of people across the world and thousands in your local communities? If you answered yes, then we may have the job for you.
We have some awesome full-time kitchen helper roles available in Ottawa at the Salvation Army. This is a great opportunity to have a flexible work schedule and be able to give back to your community while getting paid for it.
Advantages
– flexible work schedule
– on bus route
– $16.38/hr to start
– immediate starts available
– unionized facility
Responsibilities
RESIDENT FOOD SERVICE
Takes and records all temperatures of foods in the kitchen that are being served to the resident prior to and during each meal to ensure all food items are at proper temperatures as per standards; takes corrective action as necessary
Sets tables for resident meal service.
Plates resident meals in the main kitchen
Serves resident meals by taking food to tables, if necessary; offers choice at meal service by announcing meal selection and following specific diets.
Pours tea, coffee hot water, juices and milks.
Portions desserts and garnishes as required
Prepares food as assigned by Cook, if necessary
Reviews menu ensuring all items are in house for the day's menu. Checks menu for any preparation that needs to be done following production and therapeutics as required. Prepares production sheets as required.
SANITATION AND SAFETY
Reports concerns of the department, including repair and maintenance requirements to the Manager in a timely manner
Ensures proper storage conditions and rotation of food supplies and leftovers; dating and labeling of foods is essential
Sets and cleans tables and trays for meal service to residents
Collects dirty dishes from dining room and kitchen
Washes dishes after meals, washes pots and pans throughout the day.
Cleans, sanitizes, sweeps and mops food preparation areas, storage areas, serving areas and refrigerators in kitchen.
Cleans food preparation areas on a daily basis.
Empties food cart upon return to kitchen and washes cart after meal service
Cleans equipment daily according to posted cleaning schedule
Operates dish machine and takes daily temperatures.
Ensures all doors are locked to chemical and food storage rooms at end of shift
Reports to work on time in clean uniform. Wears hairnet at all times and wears apron when preparing food and serving food. Wears proper gloves for H&S.
Qualifications
Minimum of grade 12 education
Must have completed or be prepared to enroll in the Healthcare Food Service Certificate Program or equivalent.
Must have Safe Food Handlers Certification.
Two to three years training and experience in quantity food production is required
Must have formal and on-the-job training in quantity food preparation, cooking, food and equipment safety, and sanitation
Demonstrates leadership, decision making, problem solving and communication skills
Ability to work harmoniously and demonstrate flexibility
Ability to maintain high professional and ethical standards
Must be reliable, conscientious, neat, clean and demonstrate tact and courtesy in dealing with others
Must be flexible and able to work to deadlines
Experience/Working knowledge in word processing; spread sheet use
Summary
If you're interested in this position please apply by:
Going to randstad.ca and apply direct
Send your resume to laura.williamson@randstad.ca
Call or text Laura 905-965-0390
As always your application is 100% confidential. Looking forward to hearing from you soon.
Randstad Canada is committed to fostering a workforce reflective of all peoples of Canada. As a result, we are committed to developing and implementing strategies to increase the equity, diversity and inclusion within the workplace by examining our internal policies, practices, and systems throughout the entire lifecycle of our workforce, including its recruitment, retention and advancement for all employees. In addition to our deep commitment to respecting human rights, we are dedicated to positive actions to affect change to ensure everyone has full participation in the workforce free from any barriers, systemic or otherwise, especially equity-seeking groups who are usually underrepresented in Canada's workforce, including those who identify as women or non-binary/gender non-conforming; Indigenous or Aboriginal Peoples; persons with disabilities (visible or invisible) and; members of visible minorities, racialized groups and the LGBTQ2+ community.
Randstad Canada is committed to creating and maintaining an inclusive and accessible workplace for all its candidates and employees by supporting their accessibility and accommodation needs throughout the employment lifecycle. We ask that all job applications please identify any accommodation requirements by sending an email to accessibility@randstad.ca to ensure their ability to fully participate in the interview process.
___________________
View original article here Source