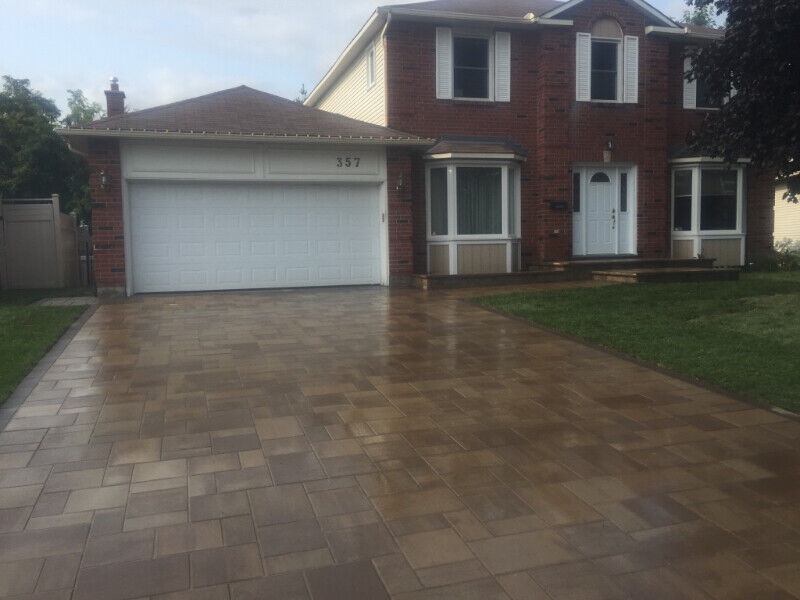 Signature Stone is looking to expand its team for the 2022 Season!
We have been operating in Ottawa since 2008 and we are looking for motivated individuals that want to learn and grow with the company.
Start an exciting and rewarding career in the Landscape industry!
Labourer and Installer positions available.
Become a Lead Hand or Foreman with us!
We will provide on the job training!
Competitive wages based on experience!
Performance incentives and bonuses available!
Good hours and no weekend work!
Part Time positions available!
No Experience required for Labourer positions
A job as a landscape labourer includes tasks like digging and shovelling stone, running a wheelbarrow, raking stone and earth, carrying interlock and laying sod.
As a company, we encourage and train everyone in the skills required for hardscape installation.
All applicants must:
-have a strong work ethic and positive attitude.
-the ability to work with a team.
-the ability to comply with company procedures and safety policies.
-display professionalism around clients and co-workers.
-be physically fit.
-open availability from April until December
Lead Hand Requirements:
-industry experience in landscape construction and interlock installation.
-ability to operate excavation, cutting and compaction equipment with skill.
-ability to set grades and use laser levels.
-ability to install steps and walls.
-can work without supervision to complete daily goals.
Foreman Requirements:
-3 years of landscape experience and experience in a leadership role
-working from plans to complete jobs from start to finish
-G class license (AR license or higher is an asset with experience driving trucks/trailers)
-the ability to operate machinery like skid steers, loaders and excavators
-can supervise a crew of 2 to 4 people
-ensure crew observes all safety and operating procedures
-can complete jobs on deadline and on budget
-ordering materials
-ensure our quality standard and that customer expectations are met
We offer competitive wages that will be commensurate with experience:
Labourer: $18-20
Installers: $20-25
Lead Hand: $25-30
Foreman: $30+
Bonus structure based on performance!
We thank you for your interest!
Please Include a resume and qualified candidates will be contacted for an interview.
If you are applying for lead hand/ foreman, included with your resume please, describe your past experience and responsibilities for projects you have completed.
View original article here Source