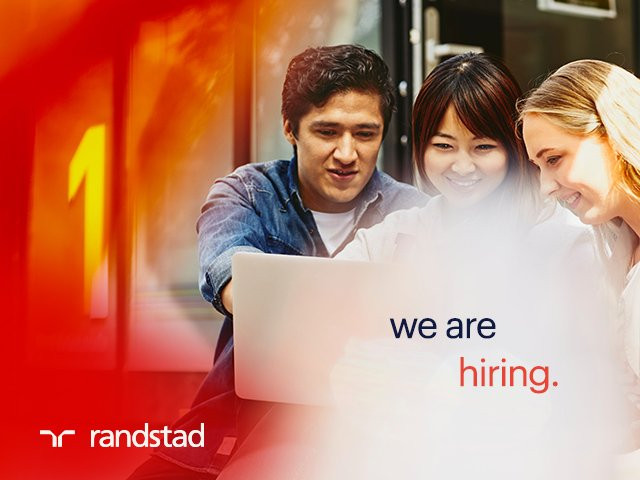 Do you have a passion for IT Hardware Asset management? Are you a Bilingual and Secret-Cleared IT Professional seeking your next challenge or growth opportunity? If so.. Randstad may have the next position for you!
Working with our long-term Federal Government client, you will gain valuable experience providing support in an environment conducive to learning and growth or continue to sharpen your skills in the world of IT. An excellent opportunity at hand for those seeking an entrance to work with the Federal Government here in Ottawa!
Advantages
– Monday to Friday (no weekends, no 24/7), flexible hours to suit your lifestyle
– Team Environment
– Stable contract with growth opportunity
– Potential entry into full-time government employment
– Working with the latest hardware and software technologies (equipment provided)
Responsibilities
Participate in on-site installations of network systems for users
Network problem analysis and network management systems monitoring
Perform troubleshooting analysis for software and hardware issues
Respond, solve and close ticket intakes for on-site users and client requests
Track initiation to completion of tasks in ITSM tools
Provides suggestions and best practices in information technology
Participate in the development of training plans for help desk procedures
Liaison with clients and technical staff to communicate the status of incidents
Qualifications
Bilingual (English/French)
Hold a valid "Secret" security clearance
Troubleshooting various hardware devices (remotely and on-site)
Reliable work ethic with self-discipline to work remotely
Document Management experience; Onedrive, GC Docs, Sharepoint, RDIMS etc.
Completing ITSM tool requests such as; BMC Express, Cherwell, Magic, etc.
User support in a Windows 10 or higher environment
Experience with MS Office Suite 2010 or higher
Post-Secondary Education related to IT
Summary
If you meet the above-listed criteria, register for a Randstad account online if you have not yet registered, and please apply directly online. We appreciate all applicants and those interested in this opportunity, however only those with relevant experience will be considered.
We look forward to hearing from you!
Randstad Canada is committed to building a diverse workforce reflective of the diversity of Canada. As a result, we promote employment equity and encourage candidates, especially those who identify as a woman, an Aboriginal person, a person with a disability or a member of a visible minority group, and any others who may contribute to the diversification of our workforce, to apply.
Randstad Canada is also committed to developing inclusive, barrier-free selection processes and work environments.If contacted in relation to a job opportunity, you should advise your Randstad Representative or your local Randstad branch in a timely fashion of the accommodation measures which must be taken to enable you to be assessed in a fair and equitable manner. Information received relating to accommodation measures will be addressed confidentially.
Randstad Canada is committed to fostering a workforce reflective of all peoples of Canada. As a result, we are committed to developing and implementing strategies to increase the equity, diversity and inclusion within the workplace by examining our internal policies, practices, and systems throughout the entire lifecycle of our workforce, including its recruitment, retention and advancement for all employees. In addition to our deep commitment to respecting human rights, we are dedicated to positive actions to affect change to ensure everyone has full participation in the workforce free from any barriers, systemic or otherwise, especially equity-seeking groups who are usually underrepresented in Canada's workforce, including those who identify as women or non-binary/gender non-conforming; Indigenous or Aboriginal Peoples; persons with disabilities (visible or invisible) and; members of visible minorities, racialized groups and the LGBTQ2+ community.
Randstad Canada is committed to creating and maintaining an inclusive and accessible workplace for all its candidates and employees by supporting their accessibility and accommodation needs throughout the employment lifecycle. We ask that all job applications please identify any accommodation requirements by sending an email to accessibility@randstad.ca to ensure their ability to fully participate in the interview process.
___________________
View original article here Source