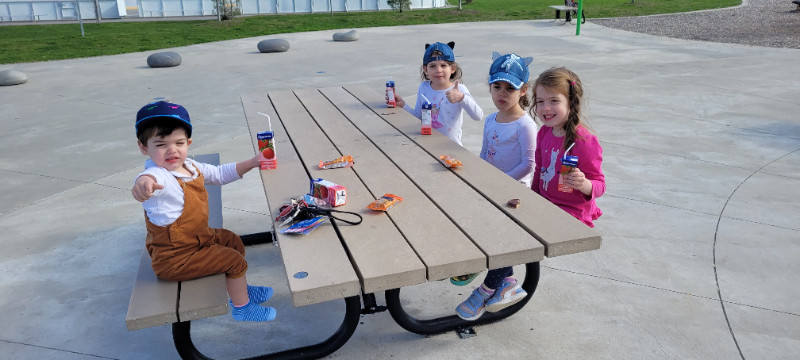 Hello, students and caregivers of Ottawa!
Are you looking for an incredible opportunity to work with an amazing family? We're seeking a responsible and energetic full-time babysitter to care for our four adorable kids, aged 2, 4, 5, and 6, in the beautiful Barrhaven area.
Job Details:
Position: Full-Time Babysitter
Schedule: Monday to Friday
Location: Barrhaven, Ottawa
Kids' Ages: 2, 4, 5, and 6 years old
Responsibilities:
Providing a safe and nurturing environment for the children.
Engaging the kids in age-appropriate activities, both indoor and outdoor.
Assisting with meal preparation and feeding the children.
Overseeing homework and educational activities.
Encouraging playtime and creative development.
Maintaining a tidy and organized play area.
Requirements:
Applicants must be at least 16 years old.
Previous experience in childcare or babysitting preferred.
Genuine love for children and a strong sense of responsibility.
Excellent communication skills and ability to engage with kids.
Should understand French to understand the kids.
Reliable, punctual, and trustworthy.
Valid CPR and First Aid certifications (preferred but not mandatory).
Benefits:
Competitive hourly wage.
Full-time position with a consistent schedule.
A warm and welcoming family environment.
Close proximity to local amenities and public transportation.
If you're passionate about working with children, and you meet the requirements above, we would love to hear from you!
To apply, please send us your resume, along with a brief introduction and any relevant references to dareenmoussa@gmail.com. We can't wait to meet our future superstar babysitter!
Please note that only qualified candidates will be contacted for an interview. Thank you for your understanding.
Don't miss out on this incredible opportunity to be a part of our loving family while gaining valuable experience in childcare. Apply now and make a difference in the lives of these wonderful kids!
Application deadline: 20th June 2023
Warm regards,
The Fleury Family
514-776-5060 (please leave a message in case I am not able to answer)
View original article here Source