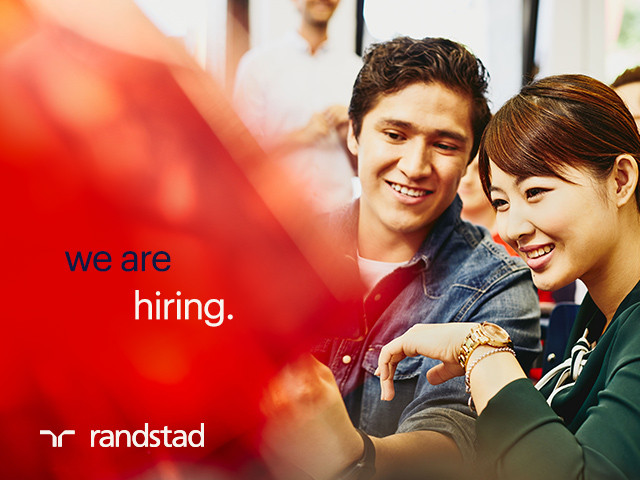 Randstad is Hiring Customer Service Representative!
Do you want to pursue a career in call center? Are you fluent in English and French (Bilingual)? Are you full-time available? If you answered "yes" to any of the above, then this opportunity is for you!
This is your opportunity to work in a TOP growing call center in Canada, utilize your experience, and enjoy working in a rich culture!
This full time opportunity starts as soon as possible!
What(Job title)?
– Bilingual Customer Service Representative (Call Center Setting)
Where?
– Work from home
When?
– Immediately
Hours of Support : Between Monday and Sunday, Midnight to 8:00 am.
Must be able to work weekends.
Salary: $19 -21 /per hour
This is a contract position (6 months).
If you answered yes, then we would like to hear from you!
Advantages
– 4% vacation pay on every check
– Paid weekly
– Benefits package available at a reduced rate from Day 1
– Work from the comfort of your own home
– Chance to work in telecom industry
– Opportunity to gain call center experience and customer service experience
Responsibilities
– Handle a high volume of inbound calls.
– Assisting customers with any questions or concerns they may have.
– Empathize with the callers and provide them with exceptional customer service.
– Data entry and accurately updating caller profiles.
– Assisting customers with any questions or concerns they may have.
– Tech savvy and working knowledge of computers.
Qualifications
– Must be fluent in English and French
– Must have access to a computer with Windows 10 and access to the internet router
– Must be skilled on a computer
– Must be able to pass a criminal background check (We will pay for the check!)
– Previous contact center experience
Summary
– Apply directly on this site or email your resume to us at tahina.renord@randstad.ca with subject line "Bilingual Customer Service Representative"
Human Forward
Randstad Canada is committed to fostering a workforce reflective of all peoples of Canada. As a result, we are committed to developing and implementing strategies to increase the equity, diversity and inclusion within the workplace by examining our internal policies, practices, and systems throughout the entire lifecycle of our workforce, including its recruitment, retention and advancement for all employees. In addition to our deep commitment to respecting human rights, we are dedicated to positive actions to affect change to ensure everyone has full participation in the workforce free from any barriers, systemic or otherwise, especially equity-seeking groups who are usually underrepresented in Canada's workforce, including those who identify as women or non-binary/gender non-conforming; Indigenous or Aboriginal Peoples; persons with disabilities (visible or invisible) and; members of visible minorities, racialized groups and the LGBTQ2+ community.
Randstad Canada is committed to creating and maintaining an inclusive and accessible workplace for all its candidates and employees by supporting their accessibility and accommodation needs throughout the employment lifecycle. We ask that all job applications please identify any accommodation requirements by sending an email to accessibility@randstad.ca to ensure their ability to fully participate in the interview process.
___________________
View original article here Source