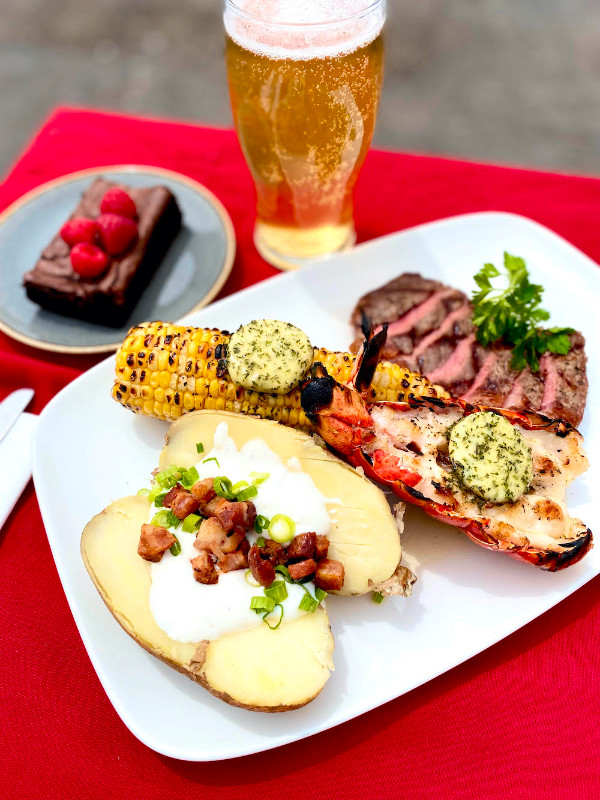 Seeking experienced line cooks to join our Pelican Family on a full-time basis. Competitive wages, flexible schedules, tip out, non slip shoes provided, and a shared medical insurance package are just a few of the perks. If you like being busy and being part of a team, this one is for you.
We are inclusive, collaborative and fast-paced. Our restaurant environment includes:
– Safe work environment
– Lively atmosphere
– On-the-job training
Our team is friendly, fun, warm, and welcoming – we'd love to meet you!
Responsibilities:
– Working service on the line and prepping your station
– Ensures all foods are properly labeled, dates, initialed, covered, and rotated.
– Documents waste and spoilage using appropriate forms.
– Ensures product production is performed using correct measuring devices and all recipes are followed.
– Ensures that walk-ins and freezers are kept clean and well-organized.
– Arrives to work station on time, appropriately groomed, dressed and ready to work; works all scheduled shifts and attends required training and meetings.
Knowledge, Skills, & Abilities:
– Demonstrated decision-making ability and ability to prioritize and delegate
– Understands spoilage and supply waste and how it affects department profits
– Strong to excellent communication skills and willingness to work as part of a team
– Strong work ethic and ability to work in a fast-paced environment with a sense of urgency
Requirements:
– At least one year of industry experience – but we are also interested in eager, ambitious young chefs looking for more knowledge and skills
– Competent and quick knife and cooking skills
– Comfort in a fast paced, high-volume team environment
– Weekend and evening availability
– Reliable and energetic
– Positive attitude, good sense of humour
– Love of food is a must!
Work conditions:
– Full time position
– 38-44 hours/week
– Benefits added after six months
Wage: $16.50 to $18.00 /hour (Dependent on Experience) + tip pool
Pelican Seafood Market and Grill is a gathering place for Ottawa's foodies and families. Serving the capital community as a restaurant since 1996, we value unique dishes created from the freshest seafood, all made on-site. We've earned our reputation for delicious food and a fun, warm, welcoming environment – as shown on two episodes of Diners, Drive-ins, and Dives with Guy Fieri. Looking forward to meeting you!
Principals only. Recruiters, please don't contact this job poster.
do NOT contact us with unsolicited services or offers
View original article here Source