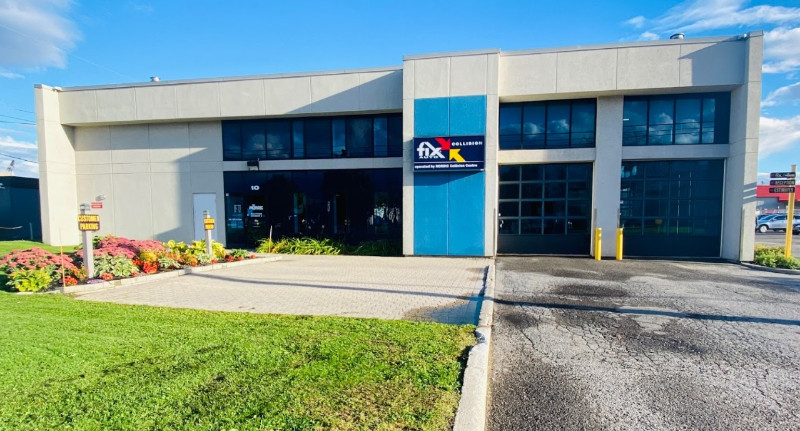 Fix Auto Nepean is looking for an Estimator to join our team.
In this role, as a Service Estimator / Autobody Appraiser, you are the face of the company and the customer's primary point of contact.
It is important that applicants have experience working with insurance companies and using leading collision estimation software including:
Audatex Estimatics
Mitchell Cloud Estimating
Mitchell RepairCenter
Responsibilities:
Manage customer intake and relationships
Manage relationships and collaborate with insurance appraisers to mutually find solutions for our customers
Complete collision estimates / autobody appraisals using Audatex and Mitchell collision software according to insurance requirements
Take required photos of damages in alignment with Fix Auto Nepean standards and processes
Use autobody knowledge to identify value-add opportunities during inspections that serve both our customers and the business
Review insurance assignments and develop work orders for the team to perform
Plan work using Mitchell RepairCenter in alignment with Fix Auto Nepean standards and processes
Review and forecast Key Performance Indicators (KPIs) in alignment with Simplicity requirements
Participate in and contribute to morning meetings
Manage client files and communications in collaboration with sales support
Actively seek continuous improvement opportunities in our operations
Ongoing training and development for continuous growth
Other ad-hoc activities that may exist
Reports To:
Operations Manager
Requirements:
2-3 years of experience working in the automotive and/or collision repair industry as a Service Estimator / Autobody Appraiser
2-3 years of experience with leading collision estimate / planning software (Audatex / Mitchell)
Basic understanding of business operations and ability to complete required reporting
Strong leadership and interpersonal skills that are team-oriented
Exceptional attention to detail, organization, and analytical skills
Strong work ethic and self-motivated with the ability to proactively identify the next task to be completed
Ability to work in a fast-paced and dynamic environment
Receptive to critical feedback and ability to put feedback into action
Valid Driver's License
Positive, solution oriented, collaborative, can-do attitude
Attention to detail
Please note the rate of pay stated is a starting point, and we do not limit earning potential. We endeavor to provide the opportunity to maximize income as much as one wishes via our bonus and sales commission plans.
View original article here Source