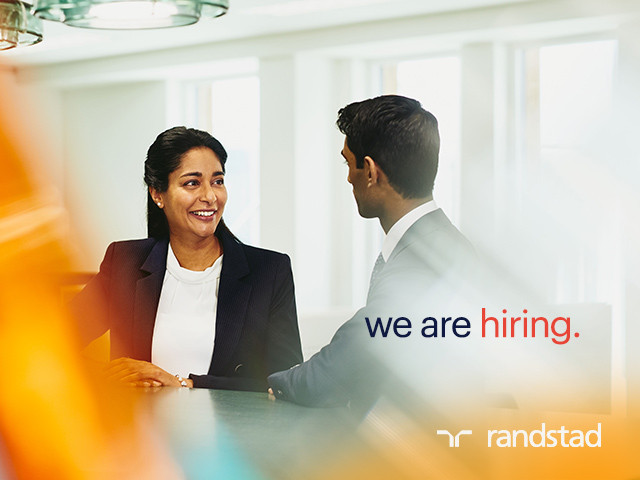 Get ready to drive your career forward. Life with our client is fast paced, performance-driven and rewarding. They value their Associates' career growth and ongoing professional development – and they regularly recognize their achievements and outstanding results.
They are caring. They are leaders. They are innovators. They're are collaborative.
They work hard and play hard. They're about doing what's right and feeling good about it.
Our client provides Personal and Commercial Specialty Insurance solutions to protect Canadian families and businesses across Canada, through our trusted network of Broker partners. They are an equal opportunity employer who offers a professional environment that champions collaboration, trust, and growth to drive success. They cultivate a great working dynamic to help deliver what is best for associates, Brokers, and Customers.
The Senior Claims Adjuster, Alternative Dispute Resolution (ADR) is responsible for handling disputes on Ontario Accident Benefit files. The successful candidate has License Appeal Tribunal (LAT) work experience, Accident Benefits (AB) claims handling experience and a strong understanding of the SABs.
Advantages
*Competitive total compensation and benefits package from day one
*Annual shared success program based on performance
*Annual merit increases based on performance
*Registered Retirement Savings Plan with a matching contribution component (after 6 months)
*3 weeks vacation and paid sick days
*A top performing insurance company
*Hybrid role
*Discounts on travel
*Travel Insurance
*Wellness driven company
Responsibilities
What You Will Do
*Attend LAT conferences/hearings and represent the company in negotiation and settlement process at the LAT
*Identify trends and opportunities to improve the overall quality and performance in the delivery of claims services
*Demonstrate exposure recognition through proactive file handling with strong analysis
*Participate in Large Loss Committee on files as applicable
*Instruct Counsel on files in dispute
*Liaise with AB department to ensure appropriate reserving and disposition planning is in place
*Champion change and continuous improvement within AB/ADR and the Claims Department
*Maintain awareness of case law and industry trends/changes to ensure our client is prepared to respond in a manner consistent with their vision and values
*Provide coaching and mentoring on technical and professional skills while maintaining technical claims and jurisdictional expertise
*Communicate in a timely and respectful manner with all stakeholders
*Participate in special projects, assignments and other duties as assigned
Qualifications
Who You Are
*Minimum of 5 years of AB claims experience with solid SABs knowledge and experience with all levels of filing handling
*Post-secondary education completed in a related field
*CIP/FCIP designation or working towards completion is preferred
*ADR/LAT experience, AB adjusting experience
*Strong understanding of the Insurance acts, Regulations and regulatory compliance
*Strong analytical thinking and problem solving skills and effective negotiation
*Detail oriented individual with a customer service focus
*Exceptional team player yet capable of operating independently
*Strong written/verbal communication skills
*Excellent time management skills with an ability to effectively prioritize and produce a quality product
*Excellent organizational skills to schedule, organize, and carry out work assignments with established work plans and adjust work schedules according to changing priorities
*Ability to adjust work schedule and participate in extended hours duties as required
*Strong computer skills including working knowledge of Microsoft Office Suite (MS Word, MS Excel, Outlook) and various Claims systems
Summary
Vaccination Policy
Candidates will be expected to adhere to a mandatory vaccination policy and provide proof of full
vaccination for employment.
A criminal and credit check may be required as well as references.
If this sounds like you, click APPLY today! Or email your recent resume to julie.roberts@randstad.ca or manisha.patel@randstad.ca with subject line "Senior Claims ADR" and a brief synopsis of why you're interested.
We thank you in advance for your application, however due to a large volume of applications, only shortlisted candidates will be contacted for interviews.
Randstad Canada is committed to fostering a workforce reflective of all peoples of Canada. As a result, we are committed to developing and implementing strategies to increase the equity, diversity and inclusion within the workplace by examining our internal policies, practices, and systems throughout the entire lifecycle of our workforce, including its recruitment, retention and advancement for all employees. In addition to our deep commitment to respecting human rights, we are dedicated to positive actions to affect change to ensure everyone has full participation in the workforce free from any barriers, systemic or otherwise, especially equity-seeking groups who are usually underrepresented in Canada's workforce, including those who identify as women or non-binary/gender non-conforming; Indigenous or Aboriginal Peoples; persons with disabilities (visible or invisible) and; members of visible minorities, racialized groups and the LGBTQ2+ community.
Randstad Canada is committed to creating and maintaining an inclusive and accessible workplace for all its candidates and employees by supporting their accessibility and accommodation needs throughout the employment lifecycle. We ask that all job applications please identify any accommodation requirements by sending an email to accessibility@randstad.ca to ensure their ability to fully participate in the interview process.
___________________
View original article here Source