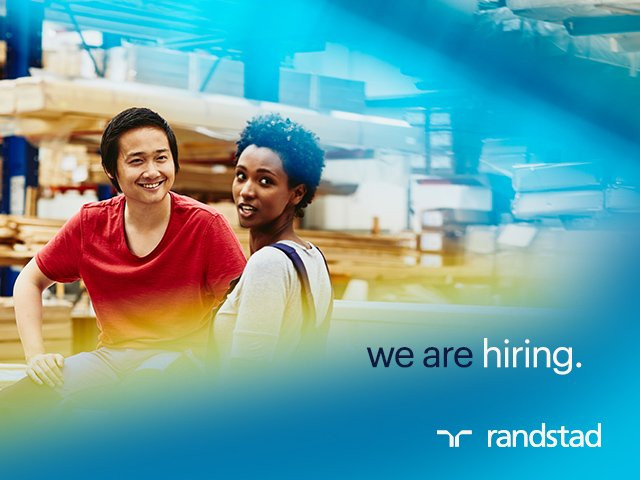 We are looking to hire order pickers and general laborer's for a warehouse located in Mississauga. The position requires using RF scanners and trolleys to pick orders to be shipped out. We are searching for candidates who are looking for a long term position – there is a high possibility of being hired on permanently once this project is done.
Location: Mississauga (Erin Mills and Millcreek is the nearest major intersection).
Shift options:
Day Shift: 7:00 am-3:30 pm OR 6:00 am-2:30 pm Monday to Friday
Afternoon Shift: 12:00 pm–8:30 pm OR 2:30 pm-11:00 pm Monday to Friday
Pay Rates:
Day Shift: $16.36/hr
Afternoon Shift: $17.11/hr
Immediate Start – Apply ASAP
Advantages
– long term with the ability to be hired on permanently
– full time hours with the option for overtime
– weekly Pay
– training is provided on site before beginning work
– friendly and team oriented environment
– transit accessible and free parking onsite
– $100 referral bonus for referring a friend to work through Randstad
Responsibilities
General Duties:
– Handling tools like screwdrivers, hammers, drills, etc.
-Using pump trucks
– Assembly of cardboard box displays
– RF scanning
– Palletizing and breaking skids down
– Wrapping skids
– Skid breakdowns
– Packing
– Sorting
– Put aways
– Labeling
– Lifting up to 30lbs from time to time
– Other duties as assigned
Qualifications
Qualifications:
– Experience working with RF Scanners
– 6 months warehouse experience
-Comfortable lifting up to 30lbs (not continuously)
-Must be willing to commit to the job long term – NO STUDENTS
Summary
If you meet the qualifications, APPLY IMMEDIATELY as these position fill fast
Email: sandeep.dhanoa@randstad.ca
• Apply through this posting!
Please check out www.randstad.ca for all of the roles currently open at Randstad! If this isn't exactly what you are looking for, please let us know what you're looking for and we would be happy to assist you in finding your career in the industrial field!
Randstad Canada is committed to fostering a workforce reflective of all peoples of Canada. As a result, we are committed to developing and implementing strategies to increase the equity, diversity and inclusion within the workplace by examining our internal policies, practices, and systems throughout the entire lifecycle of our workforce, including its recruitment, retention and advancement for all employees. In addition to our deep commitment to respecting human rights, we are dedicated to positive actions to affect change to ensure everyone has full participation in the workforce free from any barriers, systemic or otherwise, especially equity-seeking groups who are usually underrepresented in Canada's workforce, including those who identify as women or non-binary/gender non-conforming; Indigenous or Aboriginal Peoples; persons with disabilities (visible or invisible) and; members of visible minorities, racialized groups and the LGBTQ2+ community.
Randstad Canada is committed to creating and maintaining an inclusive and accessible workplace for all its candidates and employees by supporting their accessibility and accommodation needs throughout the employment lifecycle. We ask that all job applications please identify any accommodation requirements by sending an email to accessibility@randstad.ca to ensure their ability to fully participate in the interview process.
___________________
View original article here Source