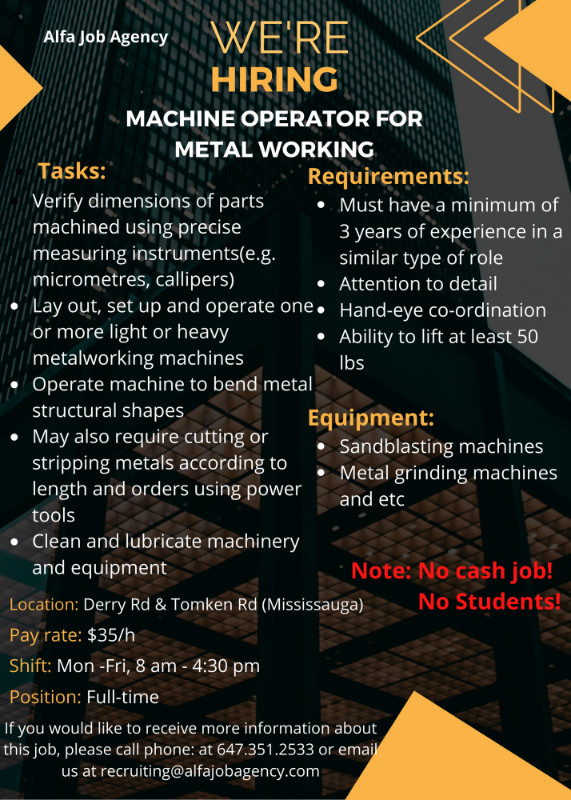 We are hiring!
A company producing industrial blades and needles is looking for a skilled machine operator for metal working.
Location: : Derry Rd & Tomken Rd (Mississauga)
Pay rate: $35/h
Shift: Mon – Fri: 8 am – 4:30 pm
Position: Full-time
Tasks:
Verify dimensions of parts machined using precise measuring instruments(e.g. micrometres, callipers)
Lay out, set up and operate one or more light or heavy metalworking machines.
Operate machine to bend metal structural shapes.
May also require cutting or stripping metals according to length and orders using power tools
Clean and lubricate machinery and equipment
Equipment:
Sandblasting machines
Metal grinding machines, etc
Requirements:
Must have a minimum of 3 years of experience in a similar type of role
Attention to detail
Hand-eye co-ordination
Ability to lift at least 50 lbs
Note: Not a cash job! Not for Students!
If you would like to receive more information about this job, please call phone: at 647.351.2533 or email us at recruiting@alfajobagency.com
View original article here Source