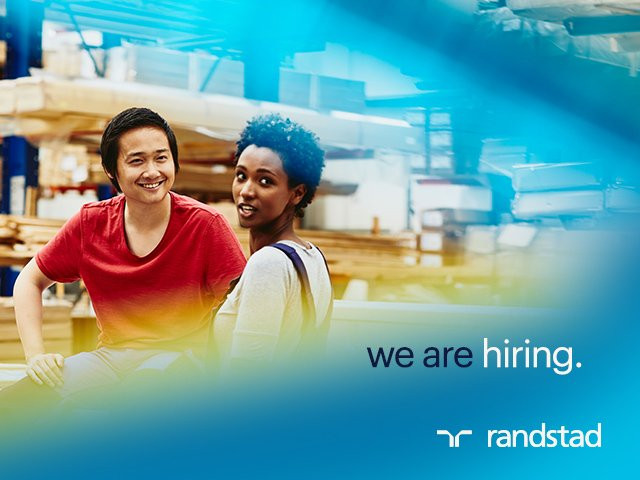 We at Randstad Mississauga are happy to share that we will be organizing our first OPEN HOUSE after the Pandemic.
FEEL FREE TO WALK-IN AND MEET US!
The event is scheduled on the 16th June 2022, Thursday at 6345 Dixie Rd in Mississauga at our very own branch between the hours of 10am and 4pm. It is a great opportunity to get in touch with our Industrial Support team of consultants, in-person and discuss more about all the exciting career opportunities available in the Mississauga and Brampton areas.
WE ARE LOOKING FOR INDIVIDUALS WHO ARE IN SEARCH OF A LONG – TERM CAREER IN THE WAREHOUSE OR MANUFACTURING AREAS.
If you have a minimum of 6 months experience in industrial work and are willing to work 40 hours a week for a minimum of 6 months. We welcome you to come and meet with out Randstad Consultants at our open house.
Advantages
– Wide opportunity to work with some of the best companies in the GTA.
– Availability of all shifts. (Morning, Afternoon, Nights, Weekends, Rotating shifts, Continental Shifts)
– Locations that are accessible by public transit.
– Competitive pay rates
– Permanent, Short-term, Direct hire and Contract to hire positions available.
Responsibilities
We are looking for individuals with all the following skill set:
– Forklift Operator (Raymond Reach, Walkie, Cherry, Counterbalance, Dockstocker, overhead crane, etc.)
– Shipper / Receiver
– Machine operators (Punch press, Extruders, Saw, Lathe, CNC, Packaging)
– Material Handler
– Electronic Assemblers
– Order Pickers / Packers
– Heavy General Labourer
Qualifications
We would like you to bring along a few documents with you:
– An Updated copy of your Resume.
– Your Valid E-mail Address
– A Valid forklift license, if you have one in hand.
– 2 Work- Related References.
Summary
Location for the open house: 6345 Dixie Rd, Mississauga, ON
Time: 10am – 4pm
Pay Rates: Between $16 – $25/hr
Shifts: Mornings, Afternoons, Nights, Rotating shifts, Continental (all available)
Positions: Contract, Contract to Hire and Direct Hire, Permanent positions
WE ARE LOOKING FOR INDIVIDUALS WHO ARE IN SEARCH OF A LONG – TERM CAREER IN THE WAREHOUSE OR MANUFACTURING PLANTS.
We are happily looking forward to meeting with you and assisting you in your search for jobs.
Randstad Canada is committed to fostering a workforce reflective of all peoples of Canada. As a result, we are committed to developing and implementing strategies to increase the equity, diversity and inclusion within the workplace by examining our internal policies, practices, and systems throughout the entire lifecycle of our workforce, including its recruitment, retention and advancement for all employees. In addition to our deep commitment to respecting human rights, we are dedicated to positive actions to affect change to ensure everyone has full participation in the workforce free from any barriers, systemic or otherwise, especially equity-seeking groups who are usually underrepresented in Canada's workforce, including those who identify as women or non-binary/gender non-conforming; Indigenous or Aboriginal Peoples; persons with disabilities (visible or invisible) and; members of visible minorities, racialized groups and the LGBTQ2+ community.
Randstad Canada is committed to creating and maintaining an inclusive and accessible workplace for all its candidates and employees by supporting their accessibility and accommodation needs throughout the employment lifecycle. We ask that all job applications please identify any accommodation requirements by sending an email to accessibility@randstad.ca to ensure their ability to fully participate in the interview process.
___________________
View original article here Source