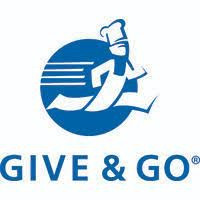 Hi from Manpower!
Are you available to work full-time and looking for immediate employment in a clean, safe work environment?
Our client, a leading and growing baked goods manufacturer, is looking for a Forklift operator for their facilities in Brampton, ON!
If you are looking for a company with growth opportunities, incredible energy, deeply ingrained respect for people, and open, honest communications, we would love to have you join their team.
Forklift operator – Temporary to a permanent position
For this locations, it's required to have 1 year of experience and a valid forklift license for Counterbalance, Raymond Reach and Dock Stocker (at least 2 of these 3 licenses)
* G1 – 7245 Highway 50, Woodbridge, L4L 1A5
Available Shifts and pay rates:
* Morning shift: 7:00am – 3:00pm – – $21.42 per hour 4% of vacation pay
* Afternoon shift: 3:00pm – 11:00pm – $21.42 per hour 4% of vacation pay
* Night shift: 9:30pm to 6:00am – $22.67 per hour 4% of vacation pay
What's in it for you?
* Competitive Group Benefits including Health Care, Dental & Vision
* Employee Assistance Program (EAP)
* Employee Perk Discount Program
* Over time and Bonus Pay Available
* Paid time off, On-site parking, Gym Membership at discounted price
What will you be doing?
* Pick and stage raw materials and packaging needed for production
* Weigh materials and packaging, and records weights on tags and labels
* Receiving and storing raw ingredients and packaging in proper locations
* Put materials away in their appropriate locations
* Create requisitions for packaging, ingredients, and pallets/totes as per production schedule and on demand
* Record timing and temperature for chilled or frozen ingredients
* Ensuring all paperwork and inventory documentation is completed
* Conduct the daily on-hand cycle counts for Operations & Production department and forward results
* Perform general housekeeping for production lines to ensure safe efficient and clean maintenance of work areas i.e., removal of excess supplies and pallets
* Other duties as assigned.
What do you bring to the job?
* Ability to lift upwards of 50lbs
* Minimum 1 to 3 years of experience operating a Counterbalance, Raymond Reach and Dock Stocker depending on the location
* Candidate should have basic knowledge of Computer
* Operate industrial trucks or tractors equipped to move materials around a warehouse, storage yard, factory, construction site, or similar location.
* Experience with WMS and RF Scanning
* A valid Forklift license for Counterbalance, Raymond reach and Dock stocker
* Good knowledge of inventory control and order picking
* Able to count, sort, code, and record information as required for inventory control
* Good knowledge of GMPs, SOPs, Health & Safety procedures
* Ontario High School Diploma or equivalent Computer literate and knowledge of Microsoft office.
___________________
View original article here Source