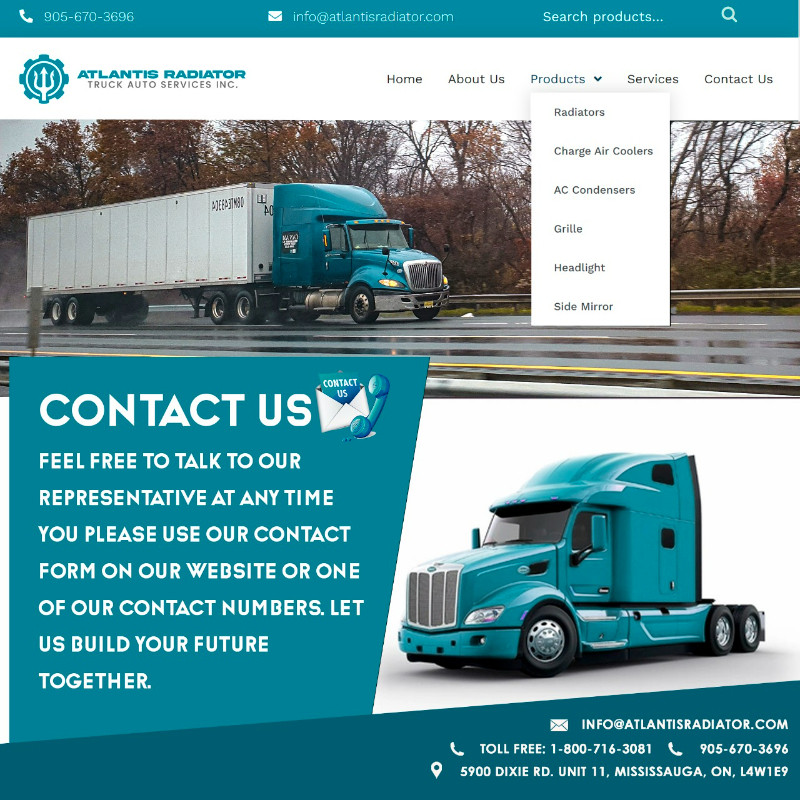 ATLANTIS RADIATOR located in Mississauga ON, in the busiest trucking HUB of North America Dixie Rd & 401. We are specialized shop for Radiator, Charge Air Coolers, A/C and Heat parts for trucks. We are leading specialized service shop for almost 20 years and hold a great reputation in the industry.
Due to our increasing customer demand we will consider to hire who possesses the following skill sets and attributes:
The ideal candidate is:
– Who has knowledge of truck repair and looking for Apprenticeship.
– Mechanically inclined and self-motivated.
– Ability to communicate and work with others.
– Strong sense of urgency and accountable.
Task will include:
– Inspecting Radiators and Charge Air Coolers for leaks.
– Replacing radiators, Charge Air Coolers and A/C condenser.
– Identifying right part number for Radiators and Charge Air Coolers
Position Requirements:
– Willing to learn on a fast paced environment, we provide drive through service for our customers means the trucks are in/out of our bays in a certain amount of time.
– Willingness to work paid over-time if there are extra trucks to work on, regular hours will be Monday – Friday 8 am to 4 pm and Saturday 8 am to 1pm.
– Equipment repair: 1 year (preferred)
– Mechanical Knowledge: 1 year (preferred)
– 310T/ not required but would be an asset.
Full-time, Permanent
On-site: Mississauga ON
Salary will be discussed upon experience.
Send resume to info@atlantisradiator.com
M: 647-923-3773
T: 905-670-3696
E: info@atlantisradiator.com
View original article here Source