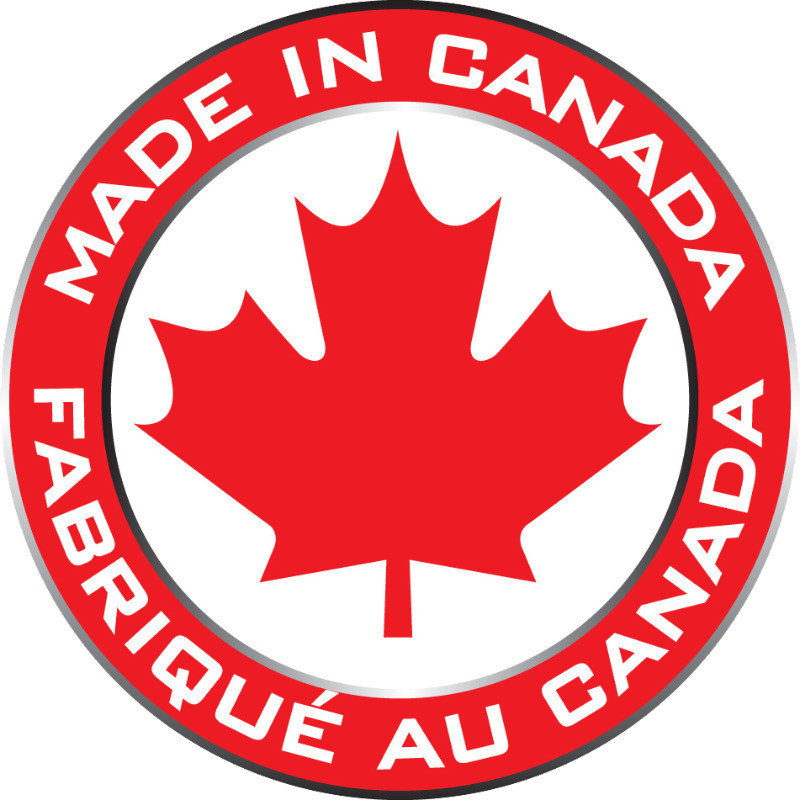 Development Specialist 3D Printer System Technology
As leading Canadian innovation and technology driver for sophisticated 3D printing and magnetic induction systems in industrial manufacturing environments we are constantly searching for qualified specialists for exciting positions with a lot of responsibility and creative freedom to work and innovate with us to exceed the high demands of our customers with our innovative brand GRIMSBY MAGNETICS® 3D printers.
As a manufacturer of machines for additive manufacturing and magnetic induction we are the leading partner of our B2B customers. When it comes to the manufacture of components made of photopolymer or light activated resin and metal we are already deeply involved and a recognized supplier of industrial 3D printing and magnetic induction systems Made in Canada. With passion and expertise we have established ourselves as a technology leader for the additive manufacturing and magnetic induction systems of components made of Light Reactive Thermoset Resin (light activated resin) and Metal. Our expertise as a 3D printer and magnetic induction systems manufacturer is increasingly being transferred to all additive manufacturing processes. We want to make our further growth more international and use our market opportunities with full commitment. If you are interested in moving forward with your ideas on this path, you have come to the right place.
We also offer young talents many opportunities to get to know our 3D Mate-realisation system technology and to find a start in their professional life. In addition we also offer the opportunity to write your bachelor thesis on one of our projects.
Your tasks, Innovation.
Development of mechanical and electro technical solutions in the field of motor modules with servo and stepper motors also for temperature critical applications.
Development of control system technology for 3D printers, Galvanometer as well as Digital Light Projection technology.
Advancing the electro technical development (in an interdisciplinary team) of controls for innovative 3D printing systems from concept to series production.
Development of analogue and digital electronic circuitry to control 3D printers and processes.
Hardware related programming of microcontrollers and plc's OS (operating system)
Commissioning and testing of prototypes as well as support and implementation of field tests.
Creation of production data and preparation of series production.
Planning and construction of electrical control units and switching cabinets.
Construction and manufacture of electrical and electronic components.
Preparation of electrical and electronics schematics.
Programming of hardware related processor solutions.
Quality assurance signage and documentation.
What you bring with you is, Passion for 3D technology.
Completed university degree, preferably in electrical engineering, embedded systems, mechatronics information and communications engineering, computer science or in a related field of study.
Sound knowledge of electronics, electro optics, electrical engineering and mechatronics.
Practical experience in the field of 3D printing and additive manufacturing system technology engineering is an advantage.
Excellent knowledge of complex mechanical and electrical processes and the functionality of machines and solutions for the manufacturing industry.
ALTERNATIVELY you bring relevant practical experience and technical training with you.
High level of independence and initiative.
Solution oriented thinking and acting.
You are characterized by enthusiasm, positive charisma and flexibility.
We expect business fluent English, French and very good Japanese, German or Dutch language skills, spoken and written.
How to apply? Please send us your resume with a brief description of your past work experience and or other relevant information.
Magnetic Technologies plus Canada Corp.
Mississauga, Ontario, Canada
What happens with my personal data?
For the processing of the application procedure we collect personal data from applicants. This data is stored for the purpose of the employment relationship when a contract of employment is concluded.
If we are unable to consider your application, your data will be deleted at the latest 3 months after filling the advertised position or in the case of unsolicited applications 3 months after receipt of the application.
An exception to this rule is made if we have to keep the application documents, for example for the duty of proof in proceedings relating to the Equal Opportunities Act or if there are other legitimate interests. If we should include application documents in our application pool for a longer period of time, we will ask you for your consent.
Spécialiste du développement de la technologie des systèmes d'impression 3D
En tant que principaux moteurs canadiens de l'innovation et de la technologie pour les solutions sophistiquées de systèmes d'impression 3D et d'induction magnétique dans les environnements de fabrication industrielle, nous sommes constamment à la recherche de spécialistes qualifiés pour des postes passionnants avec beaucoup de responsabilité et de liberté créative pour travailler et innover avec nous pour dépasser les exigences élevées de nos clients avec nos imprimantes 3D innovantes Grimsby Magnetics®.
En tant que fabricant de machines pour la fabrication additive, nous sommes le partenaire leader de nos clients B2B. En ce qui concerne la fabrication de composants en thermoplastiques et en métal, nous sommes déjà profondément impliqués et un fournisseur reconnu de systèmes industriels d'impression 3D et d'induction magnétique fabriqués au Canada. Avec passion et expertise, nous nous sommes imposés comme un leader technologique pour la fabrication additive et les systèmes d'induction magnétique de composants en résine thermodurcissable réactive à la lumière et en métal. Notre savoir-faire de fabricant d'imprimantes 3D et de systèmes d'induction magnétique est de plus en plus transféré à tous les procédés de fabrication additive. Nous voulons rendre notre croissance future plus internationale et utiliser nos opportunités de marché avec un engagement total. Si vous souhaitez faire avancer vos idées sur cette voie, vous êtes au bon endroit.
Nous offrons également aux jeunes talents de nombreuses opportunités de se familiariser avec notre technologie de système de réalisation 3D Mate et de se lancer dans leur vie professionnelle. De plus, nous offrons également la possibilité de rédiger votre mémoire de licence sur l'un de nos projets.
Vos missions, Innovation.
Développement de solutions mécaniques et électrotechniques dans le domaine des modules moteurs avec servomoteurs et moteurs pas à pas également pour les applications à température critique.
Développement de la technologie du système de contrôle pour les imprimantes 3D, galvanomètre ainsi que la technologie Digital Light Projection.
Faire progresser le développement électrotechnique (au sein d'une équipe interdisciplinaire) de commandes pour un système d'impression 3D innovant, du concept à la production en série.
Développement de circuits électroniques analogiques et numériques pour contrôler les imprimantes et les processus 3D.
Programmation liée au matériel des microcontrôleurs et du système d'exploitation de l'API (système d'exploitation)
Mise en service et test de prototypes ainsi que support et mise en œuvre de tests sur le terrain.
Création des données de production et préparation de la production en série.
Planification et construction d'unités de commande électrique et d'armoires de commande.
Construction et fabrication de composants électriques et électroniques.
Réalisation de schémas électriques et électroniques.
Programmation de solutions de processeur liées au matériel.
Signalisation et documentation d'assurance qualité.
Ce que vous apportez avec vous, c'est votre passion pour la technologie 3D.
Diplôme universitaire complété, de préférence en génie électrique, en systèmes embarqués, en mécatronique, en génie de l'information et des communications, en informatique ou dans un domaine d'études connexe.
Bonnes connaissances en électronique, électro-optique, électrotechnique et mécatronique.
Une expérience pratique dans le domaine de l'ingénierie de la technologie des systèmes d'impression 3D et de fabrication additive est un avantage.
Excellente connaissance des processus mécaniques et électriques complexes et de la fonctionnalité des machines et des solutions pour l'industrie manufacturière.
ALTERNATIVEMENT, vous apportez avec vous une expérience pratique et une formation technique pertinentes.
Haut niveau d'autonomie et d'initiative.
Pensée et action orientées solution.
Vous êtes caractérisé par l'enthousiasme, le charisme positif et la flexibilité.
Nous nous attendons à une maîtrise parfaite de l'anglais, du français et de très bonnes compétences en japonais, allemand, ou néerlandais, tant à l'oral qu'à l'écrit.
Comment s'inscrire? Veuillez nous envoyer votre curriculum vitae avec une brève description de votre expérience de travail passée et/ou d'autres informations pertinentes.
Magnetic Technologies plus Canada Corp.
Mississauga, Ontario, Canada
Que se passe-t-il avec mes données personnelles ?
Pour le traitement de la procédure de candidature, nous collectons les données personnelles des candidats. Ces données sont stockées aux fins de la relation de travail lorsqu'un contrat de travail est conclu.
Si nous ne sommes pas en mesure de prendre en compte votre candidature, vos données seront supprimées au plus tard 3 mois après avoir pourvu le poste annoncé ou en cas de candidatures spontanées 3 mois après réception de la candidature.
Une exception à cette règle est faite si nous devons conserver les documents de candidature, par exemple pour le devoir de preuve dans les procédures relatives à la loi sur l'égalité des chances ou s'il existe d'autres intérêts légitimes. Si nous devions inclure des documents de candidature dans notre pool de candidatures pour une période plus longue, nous vous demanderons votre consentement.
View original article here Source