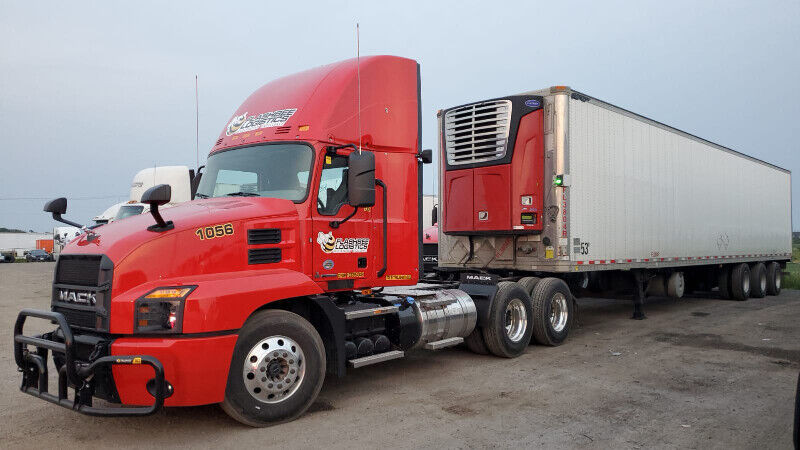 We are looking for good experienced drivers for night & Day shifts: starting from 410 and Steeles area
Drive 2022 manual / Automatic day cab/bunk trucks. Consistent work year around reefer work.
weekends also available lots of hours.
We provide:
-Dedicated work
-Weekly pay- Direct deposit
-24×7 dispatch and support staff.
-Zero touch freight
-Below are the shift timings along with Hourly rate,
-We pay phone allowance every month $25 on top of your earnings.
-We pay safety shoe allowance $100 at anniversary of 1 year of employment.
-There will be 2 weeks of hold and after that every friday weekly direct deposit.
-Reefer knowledge is must.
Night shift:
Starting from 410 and Steels
Start time: 6pm – 6am
Pay:- $21 basic
Safety bonus Paid weekly: $2/hr
Total =$23
You provide:
-Minimum last consecutive 5 years of valid AZ experience.
– Minimum 25 years of age.
-Pass road test.
-Open mind set.
-Willing to learn and quick learner.
-Champion mindset.
-No spoon feeding/ baby sitting required.
-Intelligent
-Ready to be enrolled into educational course related to truck driving.
-Great backing skills.
If you are looking for steady work year around, consistent shift schedules, weekly pay, looking to start immediately.
Please contact below.
Jay. A
HR Manager
FLASHBEE LOGISTICS
647.391.0220
View original article here Source