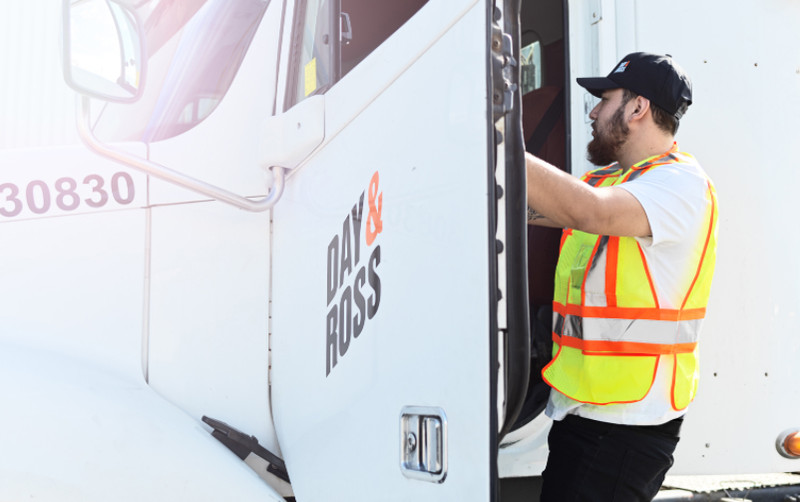 Dedicated Canada Only Single Owner Operator
Full-time
Mississauga, ON
At Day & Ross, we offer our truck drivers great miles, a new and improved pay package, industry leading fuel program, and a supportive environment where work- life balance matters.
The pay you need, the perks you want, the respect you deserve!
We offer you the loads, programs, and support you need to earn more, save more, and improve
profitability. Partner with Day & Ross for:
Canada Only and Regional Lanes
Home weekly
Consistent miles (an average of 2,500 miles/week)
Paid for ALL customer pickups and deliveries
Paid wait time at customer locations (for 1 hours).
Volume pricing for fuel
Low insurance cost
A driver-friendly environment
Like any good partnership, we'll have your back while youre on the road! Our support team, everyone from dispatch to maintenance, are dedicated to helping you succeed. And your time off the road is equally important to us. We plan our routes to make sure our Owner Operators can enjoy reliable home time.
Drive for Day & Ross and we'll provide:
Spousal and dependent healthcare (eligible immediately)
$500 Broker Referral Program
Moose bumper purchase program
Dedicated Broker Service or Broker Health Representative
Pet policy
Paid tolls
Motor Vehicle Inspection (MVI) reimbursement
Advantage 1 – special pricing for parts and maintenance
___________________
Day & Ross
Day & Ross has been recognized as one of Canada's Best Managed Companies, and a Top Company for Women to Work for in Transportation. Beginning with a single truckload of potatoes in the 1950s, we have over 8,000 employees, truck drivers, and owner operators on our team.
Please note that the successful candidate will be asked to provide reference and criminal background checks prior to employment. Only those candidates selected for an interview will be contacted.
Are you ready to JOIN US? Fill out an application or call us at 855-872-7602, and let's GET STARTED!
As a federally regulated employer, Day & Ross fully supports the principles of employment equity and encourages all qualified members of the designated groups to apply.
View original article here Source