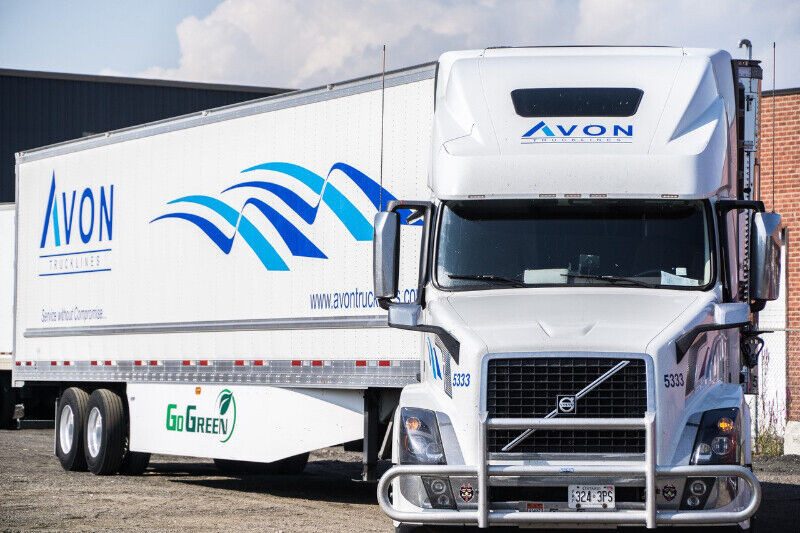 AVON Trucklines Inc. for expanding its business urgently requires 10 Company drivers for Canada & USA long and short runs. Competitive pay, make good miles.
• Hiring Company drivers for USA Single/ Teams for NC, TX, MS, OR, FL, CA ALL Mideast Loads. Dedicated Runs.
• For Canada Single / Teams for NS, NB,PEI,QC,AB,BC
• 70 hours on road, Reset at home.
• 100% Reefer Loads.
• Pickup/ Drop off paid.
• All equipment from year range 2016-2022
• Clean Refrigerator and Microwave facility inside Tractor Cab
• All health benefits, disability Insurance 24*7 Coverage over the road.
Requirements:
• 23 age/ 2 years of verifiable A-Z Driving Experience
• Clean CVOR/ Abstract Record
• MELT Certificate for a new driver who obtains a license after 2017 if available
• One photo ID other than license (Passport/ Citizenship card/ PR/ Work Visa), PCC if available
• Excellent communication skills.
• Must have knowledge of ELD.
• Must have excellent driving skills.
• Flexibility to accommodate different start and finish times.
Submit your resume at safety@avontrucklines.com or call our Safety Team at 416-742-2800 ex 104 Verma
******** Don't miss your chance to join our growing team ********************
Send your Resume NOW to safety@avontrucklines.com
View original article here Source