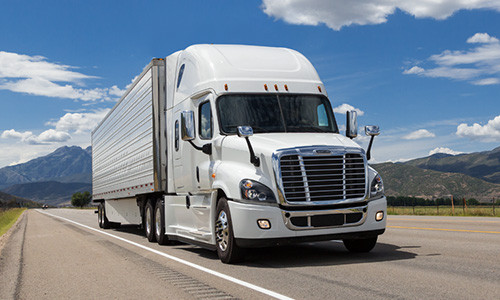 Hiring both Single and Team AZ drivers to go to U.S
– Minimum 2 years experience.
– Great strong Pay package and a lot of miles.
– Paid on the 1st and 15th of every month via direct deposit.
– Layover paid, but very rare chance of happening.
– No down time.
– NO LTL
– Regular schedule, pre-planned trips.
– Start trip from yard, then do only 1 delivery and 1 pickup in the states, and then back to yard.
– Our loads are contracted loads and almost the same customers, which minimizes waiting time.
– Drivers can work 4-5 days a week and can have 2-3 days off.
– Friendly and respectful environment to work in.
– 24 hour dispatch for any time assistance our drivers may need.
– Single drivers 10,000 to 13,000+ miles per month
– Team drivers 20,000+ miles per month
Company Information:
– We are an established business looking for well hard-working drivers.
– 24 hr dispatch
– We specialize and only do all DRY VAN work
– 2016-2023 Automatic Transmission Freightliner Cascadia trucks to work with.
– Dedicated trucks for each driver.
We are looking for professional drivers that want to work in a friendly and safe environment. We all work together and grow together. Our drivers play a very important role in the company, which is why we appreciate our AZ truck operators and commit to our job package and agreements.
Please call Sunny for more information
647-241-2122
View original article here Source