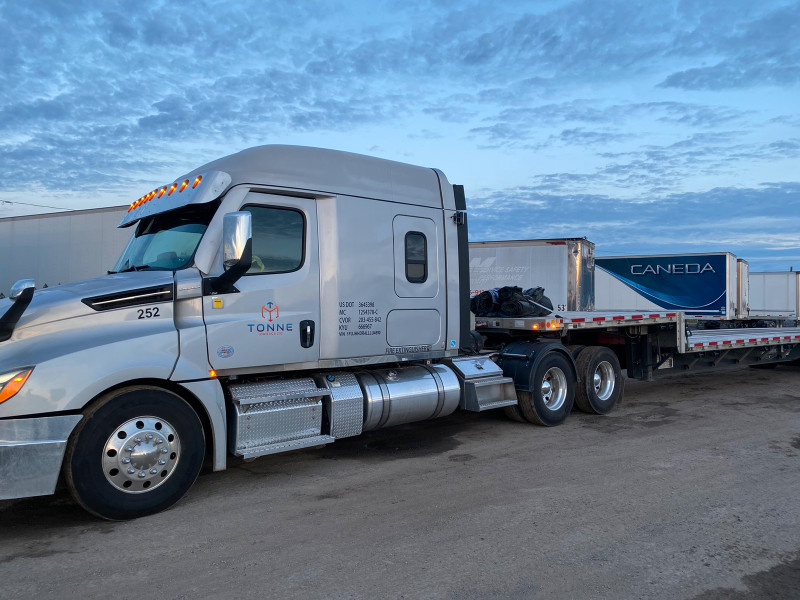 $0.75c/MILE,
$75 per pick/ delivery
$50 each for any additional pickups
$75 for Tarping
$100 for layover
***Average 9000 miles per month
I wanted to get the pay out of the way as that's the first and most important part and I'll spare you the trouble to scroll down and find it.
I am a small, independent carrier. We specialize in flatbed and step-deck work. I have been a driver for the past 6 years and have recently moved to the development aspect of the business. I have gotten my hands dirty and driven in all sorts of terrains and weather. So I know the job ain't easy on the ground and will always have your prospective in mind. As a driver , I know what we like from our employer, acknowledgment and respect come up on the top right beside the pay. I'm not saying I'll be perfect all the time but I will for sure be on top of my game as I have huge expectations for myself.
We are currently seeking 2 drivers,for one flatbed and one step-deck trailer, for cross border work. The 2 power units are 2020 & 2021 Cascadias. Both under 250000 miles.
We need at least 3 years of AZ driving experience and at least 1 year flatbed experience. More the merrier.
We are looking for motivated individuals who want to work and chase those miles. I can alter the routes as per your needs but flexibility would be greatly appreciated as it helps me do my part right. We are looking for individuals who are looking for an opportunity to actually be a vital part of a developing company.
Please email me your resume and abstract at dispatch@tonnelogistics.com. You can also text me at +16472913454 If you don't have a resume handy, feel free to write a quick intro about yourself and your experience. Feel free to reach out and ask any questions if you may have.
View original article here Source