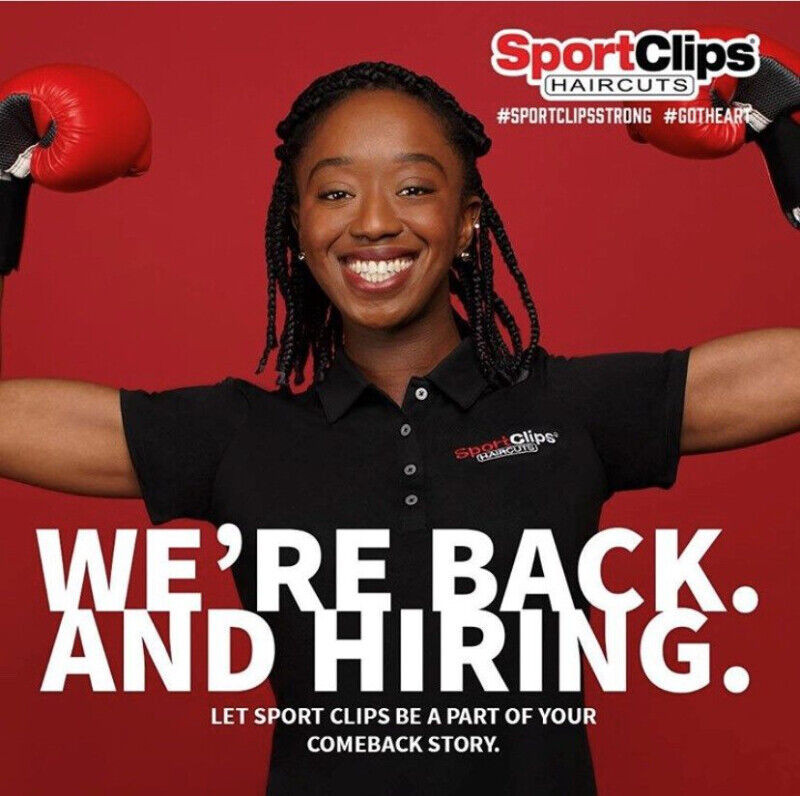 Salon Manager – Sport Clips London North
Do you see yourself as a great leader and enjoy the challenge of running a salon?
This is the team for you!!!
NOW HIRING for London North
Sport Clips London is looking for experienced, licensed Salon Managers, Assistant Managers and Stylists to join their busy stores. Sport Clips is a new salon concept that is growing quickly in Canada and the fastest growing chain in the US! Guys watch sports as we cut hair!
What you get:
-Guaranteed base wage
-Commission+ Bonus + Incentives
-Great tips
-Career advancement
-On-going paid training
-Comfortable work environment
-Immediate Clientele
Who you are:
Advanced stylists
Strong motivators and communicators
Driven by goals
Strong leaders
Leaders of the salon team and on the Sport Clips Management Team
Fun, high energy and positive
To apply, send your resume and get in touch.
Sport Clips, A huge USA based chain now in CANADA!
Multiple locations open, many more opening soon!.
WHAT ARE YOU WAITING FOR?
Now hiring F/T…enthusiastic, experienced individuals to expand our amazing teams. It's not just a job, its a career!
NO renting chairs,
NO need to have own clientele.
License and hair cutting experience a must!
HIRING NOW!! Apply to e-mail address provided!
View original article here Source