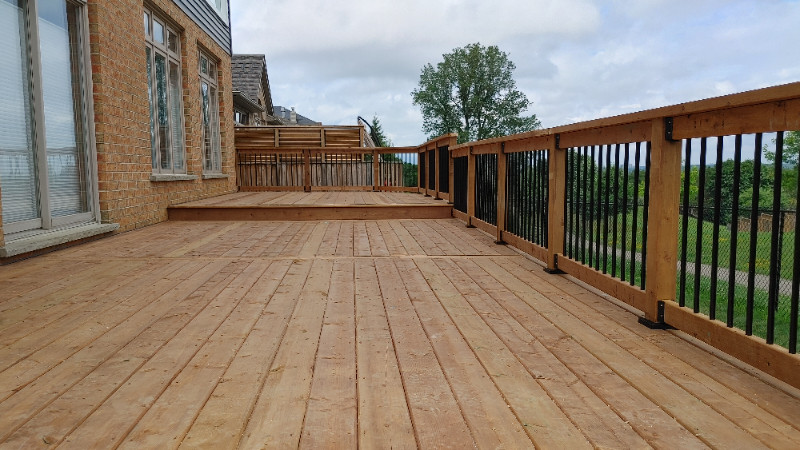 Looking for a reputable Individual/Team to assist us on a regular basis with a variety of projects.
This will lead to steady work for the right person.
Here is what you need:
Ability to estimate project timelines.
Vehicle and a full range of basic tools.
WSIB (will be verified)
Business Bank Account and/or hst registration #
Valid Business License.
Ability to read blueprints and interperet drawings/sketches
Intermediate/full understanding of OBC basics
Here is what you can do:
Plan and execute fencing projects of all kinds.
Construct patios and decks to approved specifications and design/adapt and construct on the fly as needed.
Frame various structures (walls, basements, sheds, decks, load bearing beams etc) and install trusses.
Install drywall, (taping and finishing a bonus).
Install flooring, baseboard, trim and cabinetry.
Direct and communicate with Plumbers, HVAC Techs and Electricians.
Other duties as applicable.
What we offer:
Fair Compensation without delay.
Material deliveries and equipment rentals.
Access to specialty tools, trailers, in house.
Drafting/Permit Drawing services.
Utility Locates as needed.
Labour assistance when required
If you're semi-retired and looking to keep busy and earn some extra money, I'd like to hear from you.
If you're a new Company looking for work, and can demonstrate your knowledge and provide a small portfolio, I'd like to hear from you too.
Let me know a bit about what you're looking for, and if you have any questions!
View original article here Source