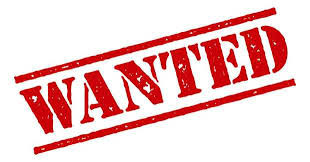 We are a team of business people who are in need of a key business partner for a specific part of our business. Our success has allowed us to expand in a profitable area of our business and the right person will lead the expansion and ensure the success of this particular project.
The project is in the fundraising sector. We use a very specific tool to raise funds for a specific sector of charities and non-profit groups. Our market research has shown overwhelming support for the project. It is very well received.
The right partner will have extensive business experience to effectively coordinate the project. The right person will enjoy speaking to the public and will effectively communicate our goal and mission. Experience in public relations and media is key. The right person will have experience and knowledge of all social media platforms and will develop methods to use these platforms for our purpose. The right partner will be creative and will have the ability to effectively multi-task.
The right partner must not have the mindset that this will earn them $30k a year but instead must have the mindset that they will earn $200k a year. This is an ongoing position and, although we are based in London, ON, this will be rolled out to 100 + cities across Canada. The fundraising need is everywhere and this project will be effective in the right cities.
Respond to this ad and provide the following details:
1. Please provide a current resume that includes your contact information.
2. Write a brief cover letter that explains why you would be most suitable for this position.
3. Indicate your availability.
We are a team of professionals and we adhere to Godly principles in all we do. Our mission is to help and we are looking for that type of partner.
We are based in London, ON and would ideally be looking for someone in London, ON. However, the nature of this position allows individuals from other cities to effectively handle the position
View original article here Source